Robots as a Service
Innovative, integrated, holistic
Security Robotics is a software specialist for artificial intelligence (AI) and robotics. As a pioneer in the market, Security Robotics has developed a major technological advantage. Using its autonomous and intelligent security platform, Security Robotics controls and networks any number of actors (e.g. cameras, sensors, robots) and implements them in the existing infrastructure.
Through hybrid models with or without the use of robots, the company achieves optimal coverage.
As a result, a significant increase in efficiency is achieved with a simultaneous significant reduction in costs. It is not only the security sector that benefits from this. Rather, the use in areas such as facility, maintenance, inspection healthcare and energy is envisaged.
Security Robotics has already successfully completed projects with well-known companies. As a pioneer in the industry, Security Robotics continues to revolutionise the security market.
The enthusiasm of partners and customers confirms the company's vision. In the future, Security Robotics will continue to demonstrate its innovative strength in its role as a pioneer.
We develop platform solutions: open, modular, scalable, cascadable.
Added value through integral networking of intelligent robot systems.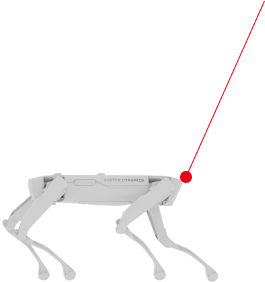 Security Robotics Academy
Training on the topics of digitalisation, AI development and robotics.
Remote services, 24/7 support, maintenance/update, on-site services, training.
Wide-ranging and strong in the industry – our service portfolio
chemical and raw materials sector
finance and insurance sector
gastronomy and tourism sector
building and security providers
energy and environment industry