Robots as a Service (RaaS)
Networking of intelligent robotic systems
There is no such thing as THE all-in-one solution that can do everything and fits everything. The intelligent combination of features of different models, their adapted equipment/technical modules and finally the integral robot-to-robot networking results in precisely that added value which makes robotic systems an indispensable component of any concept anywhere in the world.
Robots fulfil a multitude of different tasks in the service and safety sector. When receiving, communicating with and controlling visitors, for example, the reception robot is only active indoors and in a limited area. Weather resistance and speed do not play a role. In contrast, perimeter surveillance units are only active outdoors, reliably patrolling extensive areas, even in the dark and on different surfaces. Therefore, we use different types of drives, speeds and movement profiles, depending on the purpose: moving, running, hovering.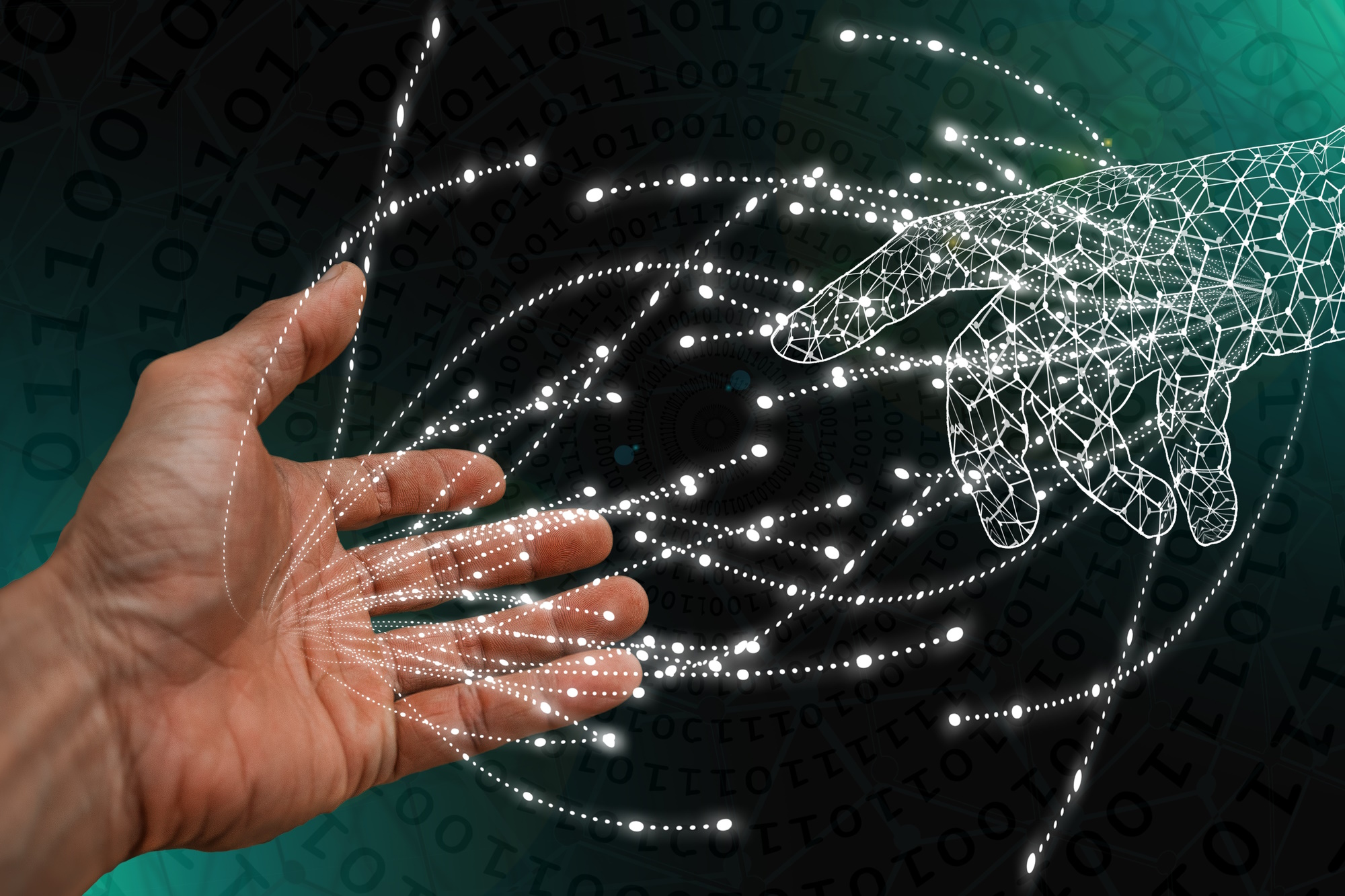 Robots in your hand
If required, all robot models used can also be controlled manually. By simply switching, control is transferred to the user, the system interrupts its previous routine and all functions can be used fully & remotely. This also includes access to the sensors or camera control. Moving a robot is relatively easy to learn and can be done, for example, by using an analogue controller, which literally puts very finely tuned control options and many functions into the user's hands.
Security & service robots, which are offered by Security Robotics as a platform solution, always represent a mixture of sophisticated state-of-the-art technology and the greatest possible flexibility in order to meet every customer requirement and project. In addition, it is important for us to be able to adapt and expand the standard loadout, e.g. to integrate additional cameras and sensors, inspection technology, loudspeakers, lights, etc., to integrate them into our platform and thus meet all customer requirements.
Just as with software, i.e. SaaS, we consider the integration/support of security & service robots as a recurring, ongoing service, i.e. RaaS – Robots as a Service. Only in this way can we guarantee exactly the level of support that is required.
Would you like to see our robot solutions up close and personal, acting as a team? Do you already have certain application scenarios in mind, eager to find out whether and which models are best suited for them? Then don't hesitate any longer and contact us!
Four-legged robots, all-terrain, flexible, for small to medium-sized areas
Scan and experience SPOT as a 3D model on your site!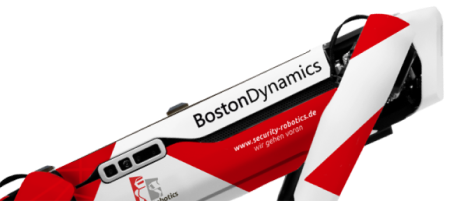 Drone systems, terrain-independent for medium to large areas
Scan and experience BEEHIVE as a 3D model on your site!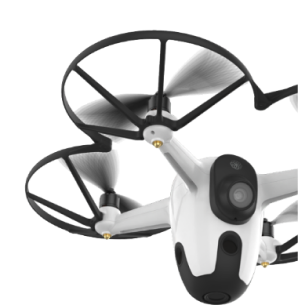 Wheel-driven robots, all-terrain and for medium to large areas
Scan and experience ARGUS as a 3D model on your site!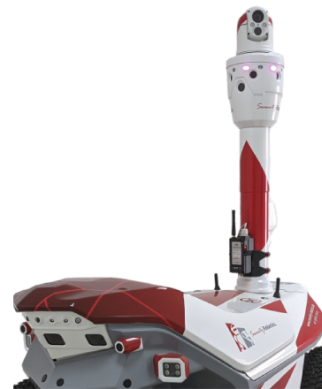 Digital reception service, multilingual, stationary, versatile, multifunctional
Scan and experience PROMOBOT as a 3D model on your site!