Open, modular, scalable, cascadable
When integrating new hardware and software, small and large hurdles often have to be overcome despite the best preparation and experience. Cameras have to be adjusted here, fine-tuning of an API has to be carried out there, and of course all the partners and customer employees involved have to be brought on board and made fit.
Especially at the beginning, it takes a little more effort and commitment until everything meshes perfectly and the most diverse security components work hand in hand. During this process, we see ourselves as your reliable software developer and service provider, staying by your side and providing support wherever necessary. In this way, even complex integrations with a wide range of robotic systems and modules to be networked succeed without downtimes and without security gaps. Thanks to our experience with a wide range of scenarios, we know that each project has to be considered independently and therefore there cannot and must not be just one service level.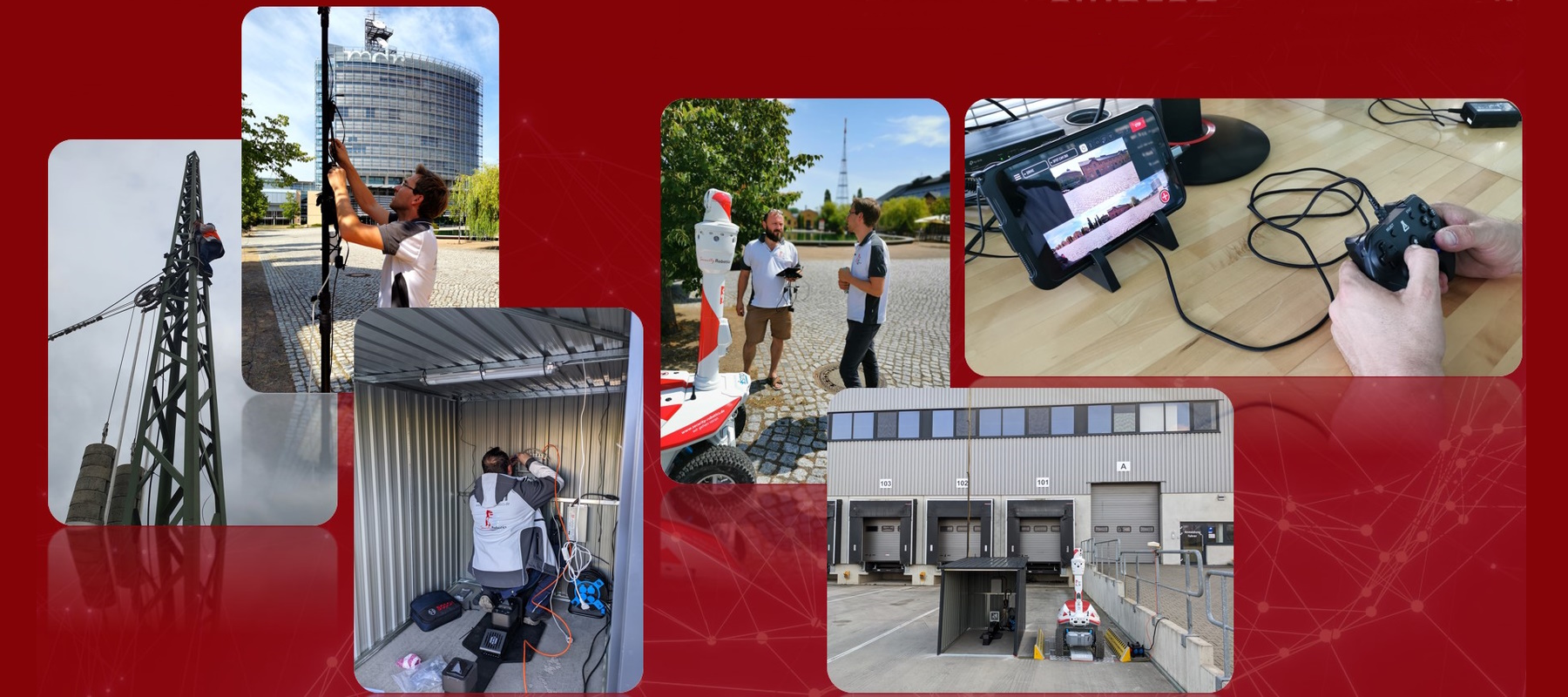 When it comes to support, we ourselves or service technicians accredited by us lend a hand. If possible, we try to solve all obstacles quickly and easily via remote control. If the problem is deeper-seated or involves regular maintenance, we analyse the software and hardware conditions and get to the bottom of the matter with a lot of experience.
Thanks to our system-open orientation, we can also deal with existing security technology and stabilise / optimise your security network. Our integrators, developers and technicians are well educated, trained, experienced in practice and have sufficient understanding of the customer's needs.
On our in-house test site, we extensively test extended software features in beta status on a multitude of hardware variants, interfaces and application scenarios and incorporate these findings into our support services
Depending on the scope, we put together a perfectly fitting support garment for you, freely according to the motto:
"As little as possible, as much as necessary"
. Transparently and fairly, we agree on and combine elements such as response times, remote services, 24/7 support, maintenance / update cycles, on-site services, regular staff training, etc. into an individual whole.
Our support for you is therefore not a one-time thing after which we leave you out in the cold, but a service based on partnership that allows you to enjoy the sustainable added value of the integrated robotic systems and new features, as it should be!
You would like to dive deep into the details of our support options in a personal conversation? Are you a company with high technical expertise and service experience and are you looking for a partnership? Then don't hesitate any longer and get in touch with us!