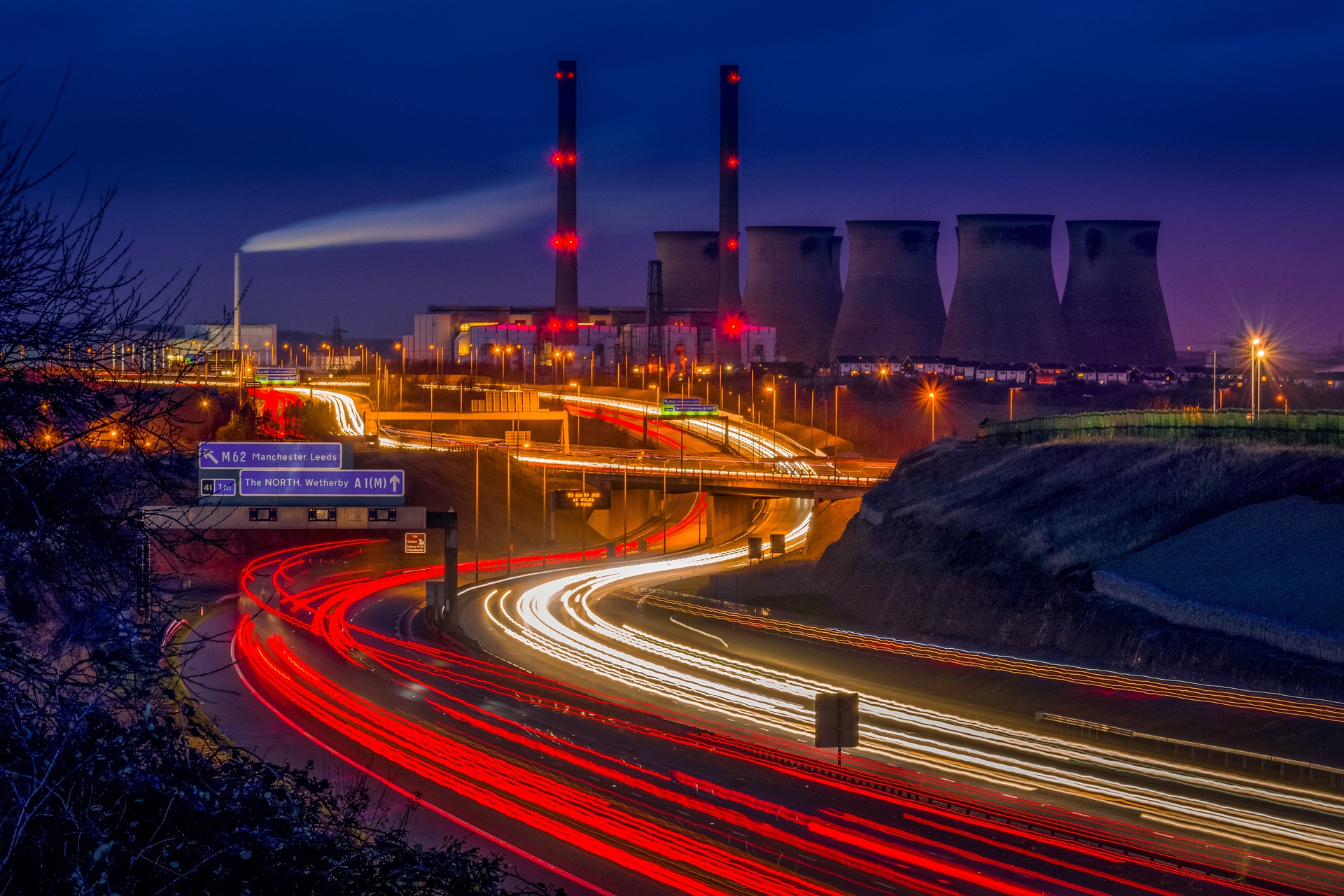 This is what robotic security systems do for CRITIS protection
If one reviews the events of the last few months and at the same time looks at the challenges facing the economy today, it quickly becomes clear that there is no way around the use of innovative robotic solutions.
The modern manufacturing industry, with its closely timed sequences and thoroughly organised processes, can only be operated efficiently and with global marketability through the massive use of industrial robotics. A purely human-based way of working is simply no longer conceivable in many areas. And even in the private sphere, people have long since become accustomed to autonomously operating, self-charging hoovers and lawn mowers.
But there is still caution, and sometimes scepticism, when it comes to the use of networked, AI-supported robotic systems. Unfortunately, this also applies to the issue of safety. State-of-the-art, permanently installed camera technology and sensors are installed as a matter of course, fences are becoming more and more "impregnable" and staff are trained for potential incidents.
If we think about CRITIS, i.e. the preventive protection of the most important pillars of a modern society, it is surprising that robotics still plays a far too underrepresented role in all rules, regulations and also in the creation of security concepts. Is it ignorance, is there a lack of proof of concepts, or have there been other reasons for shying away from the use of AI-supported moving, running or flying systems?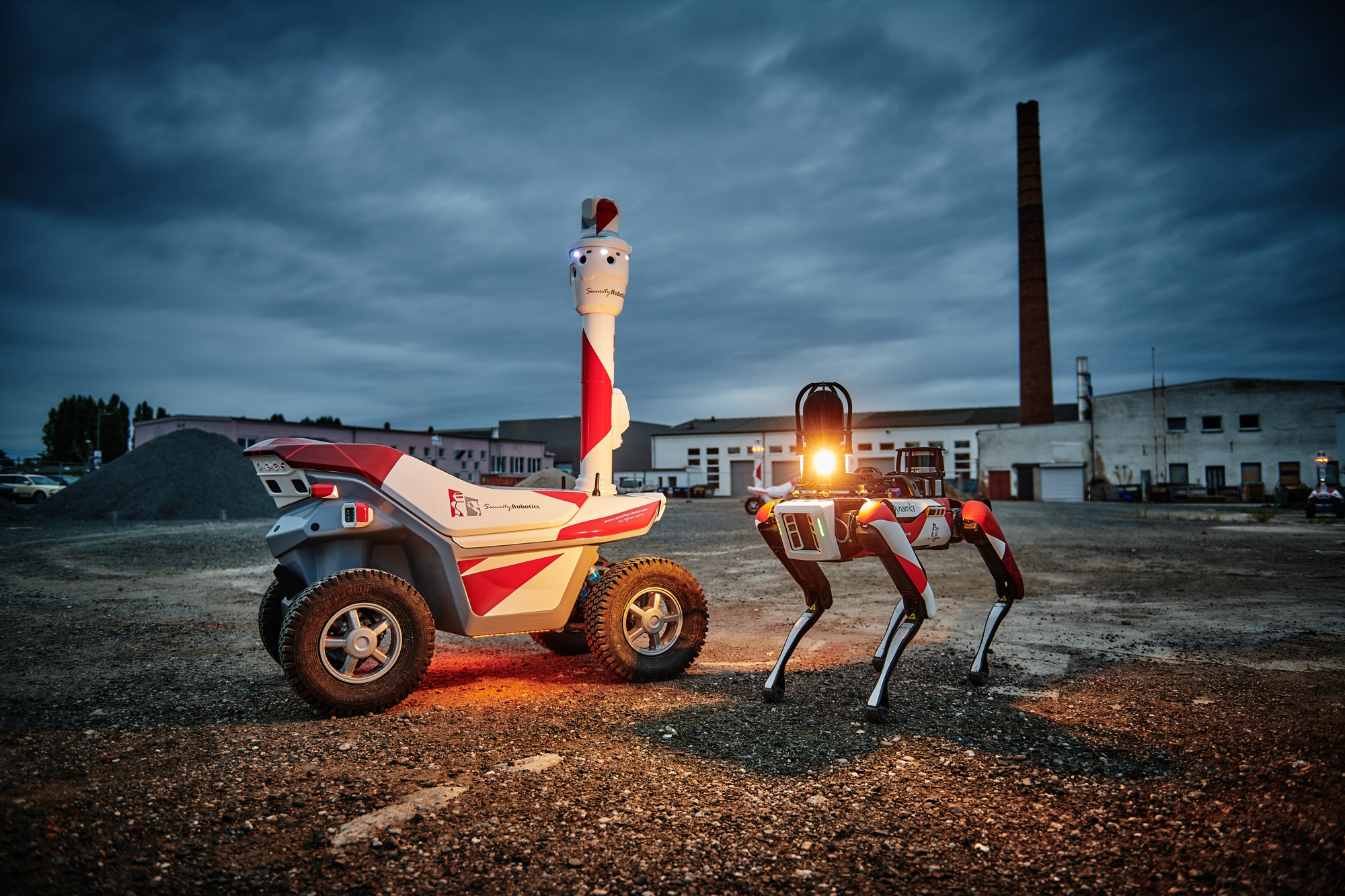 Yet it is precisely the extended possibilities, such as autonomous patrols, flexible equipment, all-round / night / thermal vision, fully networked, mutually supporting units and, of course, the possibility of being able to act quickly under all circumstances, which predestine security robots to be deployed in hot spots and thus first and foremost for the protection of critical infrastructure.
In 2022, there were several spectacular security-related incidents, each of which proved that there is a need to catch up. We take up the following 4 as examples and show how much more real & image damage could have been avoided thanks to robotic security systems.
Waiting time dilemma at airport terminals
Chaos an deutschen Flughäfen: Gepäck-Stau, Annullierungen und Warteschlangen
The massive reduction in private air travel and the drop in the number of holidaymakers during the Covid pandemic not only caused financial difficulties for travel providers and hoteliers. Many airports and airlines were also affected and parted with a large part of their staff as a result. The harsh consequences of this financial necessity became apparent months later, when normal flight operations were to be resumed.
All major airports suffered from extreme staff shortages for months, flights were cancelled, baggage logistics took forever, security checks required patience and annoyed passengers voiced their displeasure at the check-in counters. The otherwise always friendly and patient, but chronically understaffed and overworked staff quickly reached their limits and there was no longer any question of normal customer service.
The fact that one does not have to rely exclusively on the availability of human professionals is shown by the increased and successful use of digital reception services. Robots such as PROMOBOT  are used here, which answer visitors' questions in a friendly and competent manner, take over their check-in processes and verification, show them the way and help to shorten waiting times in an entertaining way. As language-savvy communication talents, these systems can communicate with visitors in a variety of languages, thus speeding up processing procedures and preventing misunderstandings. And what works elsewhere in the world could also turn out to be an adequate solution for German airports.
Activists stop construction work at RWE in Lützerath
Aktivisten stoppen Bauarbeiten der RWE bei Lützerath
Lützerath is a tranquil little village south of Mönchengladbach and until 2022 was probably only known to the locals. This changed with RWE's plan to actively mine coal here and called numerous activists onto the scene. For months now, they have been very creative in disrupting the energy company and preventing it from doing what it wants. Time and again, construction work has been disrupted, buildings occupied, RWE property confiscated or damaged and, of course, the requirements of law enforcement officers violated. They also did not shy away from clashes with the police.
So how could robotic systems be used in such complex circumstances and effectively support the security forces? It makes the most sense to integrate these mobile solutions into the existing security concept, e.g. to autonomously patrol the perimeter and erected fences and, thanks to perfect all-round and night vision, as well as person recognition, to detect activists' advances at any time. Security drones would be capable of patrol flights, could reconnoitre quickly and also detect camouflaged groups of people by means of thermal imaging. Robots deployed at the storage sites of building materials and machinery react specifically to alarms, detect people and approach them, which has both a de-escalating and deterrent effect. If criminal acts do occur, camera streams and videos help to preserve evidence.
Even if the Lützerath chapter is now almost closed, there will inevitably be new hotspots where security experts will rely more on the support of robotic colleagues in the future.
Climate activists invade the secure area of the BER
LKA ermittelt gegen sechs Klima-Kleber nach BER-Aktion
The action of some members of the "Last Generation" on 24 November 2022 can be described as spectacular. In 2 groups, the activists entered the area of the runways, cycled across the site and blocked all air traffic by "sticking" to the tarmac. After only a few minutes, the police arrived on the scene and after 2 hours, flight operations could be resumed. So far, so benign, one would think.
So why are we talking about spectacular? There are several reasons:
Firstly, BER is not just any airport, but the airport of the German capital, which itself made headlines for years due to construction delays and has only been in operation for around two years.
Secondly, it is extremely irritating how easily and undisturbed the people were able to enter…a high-security area! The whole action was also streamed live, completely undisturbed.
Thirdly, the police were only able to intervene so early because the activists themselves informed them of their actions beforehand. What would have happened without this announcement, or when security would have stepped in?
And finally, how can it be that, in view of current world events, no security concept seems to have taken such attempts into account and helped to prevent them? After all, the knowledge and the necessary technology are available.
The protection of critical infrastructure should, no MUST be the top priority. At BER, for example, autonomous robotic solutions could have been used, which, networked with perimeter detectors, would have immediately noticed any attempted intrusion. Fast-reacting systems would then already have been on their way, the action would have been recorded for the preservation of evidence and direct communication would have been possible via live speech.
And, if the right to freedom of expression is abused in such a way and, above all, other people are endangered, a "no trespassing" sign on the fence is no longer enough, then preventive and deterrent measures must be taken to protect CRITIS structures.
Attacks on New Year's Night in Berlin
Silvester in Neukölln: "Krass, dass die Polizei hier nichts zu melden hat."
It is a tradition to welcome the New Year with fireworks, and for many people "firecrackers" are simply part of it. As long as it's within reason, it's all about having fun together and not bothering anyone, people are happy to join in the hustle and bustle and celebrate this one night of the year a little more exuberantly. What happened in Berlin, especially in the district of Neukölln, was neither fun nor high spirits, but pure and purposeful violence.
In the multicultural capital, things like to get rowdy and clashes with the police are unfortunately not a new thing. The violent perpetrators are usually participants in demonstrations, politically or criminally motivated persons. But on this New Year's Eve, everything was a little different. From small groups to mobs of dozens to hundreds of aggressive people, everything was present at the city's hotspots. Armed with shotguns, stones and truncheons, police and fire brigade vehicles and even ambulances were attacked. Particularly perfidious, by faking emergency calls and setting fires, they lure the helpers into traps and then attack them, firing missiles at their cars, throwing firecrackers and anything else that can cause damage.
The police, who are always outnumbered on the spot and act rather passively, are almost as defenceless against this as passers-by and colleagues at the fire stations. Burning barricades, burning vehicles and many dozens of injured people cast doubt on the security concept that failed miserably here. Of course, no one expected such an escalation and it is not up to the security forces alone to rectify all the mistakes of the past. So what could be done differently, how to prepare for such turmoil?
This is precisely where robotic systems come into play, which could be deployed in a supportive, remote-controlled or semi-autonomous manner exactly where things get particularly dicey. A violent or intoxicated perpetrator will certainly not take robots into consideration, but, and this is a decisive difference, his aggression is then directed against the technology, does not endanger human lives and, for example, allows the police officers to return home in good health. The security robots cannot and should not use violence themselves, but they can serve communication, check the situation, provide the necessary overview with cameras and sensors, heat and night vision capabilities. Incidents are recorded, criminal acts can be documented and, if required, perpetrators can be identified.
It is time to give the people who want to save, help and protect all the necessary – technical – means to contain future escalations or at least make them less harmful.
Even though there is an urgent need to "step on the gas" in some industries, with the following examples there is an amazing range of scenarios where robots are already being used NOW and doing great things:
Police robot assists at major fire in Essen
Essen: SEIN erster Einsatz nach Brand! "Für Menschen zu gefährlich."
Large fires occur again and again, and after many hectares of forest fell victim to the flames in the holiday regions of the Elbe Sandstone Mountains and the Harz Mountains in 2022, but people were largely spared, the situation is very different in the case of a fire in the middle of large cities. Even if residents are evacuated quickly, there is still danger for the emergency services themselves, who put their own health at risk for the benefit of many.
An example from Essen shows that robotic support can also be usefully integrated here. After a building fire, the police sent a specially configured robot into the still smouldering ruin to investigate the cause. All-round cameras provided a clear picture of the conditions and thus also documented the actual state. Thanks to its small size, the robot can also penetrate narrower / shallower areas and is hardly affected by smoke or ash.
Police investigators can thus gain initial insights without exposing themselves to danger, an undeniable advantage. Elsewhere, SPOT robots have also been entrusted with searching for missing persons and sources of fires instead of having to call on firefighters in full protection.
Always friendly and communicative – Simply inform, order, serve thanks to robot waiters
Gastro-Roboter Bella-Bot serviert auf Borkumfaehre
They are still in the minority: serving and collecting robots such as BELLABOT. However, the trend, or rather the necessity, to rely on intelligent robots in gastronomy has long since become unstoppable. Whether it's the rustic mill pub in the hiking area, the stylish restaurant in the city or an East Frisian ferry, the approximately 1.20 m high models prove themselves everywhere and are always positively received by the guests.
But it is not just the desire for something new or an "eye-catcher" that has encouraged their spread. Most of the time, it was for very tangible economic reasons that people and robots work hand in hand. Due to the general lack of staff and intensified by the Corona crisis, most restaurateurs are desperately looking for employees. The use of a serving model, which also masters physically demanding tasks such as transporting dishes to the table or empty dishes back to the kitchen with flying colours, pays off quickly because the robot colleague is reliable, persistent and communicates well. This allows restaurants to continue their operations even during times of crisis and for us, as guests, to enjoy the food prepared by human craftsmanship.
Maintenance trend: autonomous robots inspect pipes and lines
Serviceroboter für die Inspektion und Wartung von Tanks, Rohren, Leitungen und Kanälen
Industrial plants include not only the production sites, but also the dense networks of pipes, ducts, conduits, etc. used for transport and distribution. These extend thousands of kilometres underground or above ground and require regular checks and maintenance cycles to ensure trouble-free operation. At distribution and junction points, sensors or inspection rounds by maintenance technicians can show clarity about 100 per cent readiness, but cannot detect problems inside the facilities.
For this reason, various forms of chain-driven, travelling or floating robots have been used for years, which can also be used in liquid, gaseous and pressurised environments. Depending on the nature of their task, the mechanical helpers are equipped with inspection sensors to detect fractures, leaks, deposits, pollutants, etc. and also carry cameras, temperature and pressure sensors. Particularly sophisticated models can also eliminate small problems directly, e.g. clean pipes, weld holes or seal them.
The robots used there are highly specialised, complex and often multi-part structures, adapted and developed for precisely these tasks. A perfect example of the support that (only) robots can provide and, at the same time, the incredible leap in quality in the maintenance sector when innovative technology takes hold.
Global logistics overloaded – container ships in traffic jams
Lieferketten gestört: Containerstau vor deutschen Häfen
Worldwide pandemics have shown us one thing above all: how dependent the economy of almost every state is on globalisation and smoothly functioning logistics chains. Just-in-time production, the downsizing of storage capacities and outsourcing of production branches intensified these effects even further and, as a result, with faltering production and irregular shipping traffic, led to traffic jams everywhere: locks, loading terminals, hubs, logistics centres, parking areas, etc. Container giants on the move had to wait just as patiently as truck drivers at transit crossings, and the vast quantities of goods for onward transport now had to be temporarily stored in less well-protected areas.
Values also always attract criminal elements, so it was and is crucial to be able to quickly adapt to changing situations such as the use of new areas – without complete illumination, camera surveillance and perfect perimeter protection.
Autonomous security systems can be used for protection, i.e. robots that are integrated into existing systems, but which decisively expand their possibilities and radius of operation. Thanks to night vision, thermal imaging, various movement concepts and great flexibility, almost any type of terrain can be secured against unauthorised entry and theft prevention. Innovative operators and security service providers have recognised this and use the integrated solutions depending on the task at different locations and precisely where human security personnel are limited.
Cranger Kirmes becomes a success – Innovative security concept at NRW's largest funfair
Cranger Kirmes: Sicherheit mit Drohnen und Videomasten
After 2 years of abstinence, people gathered in large numbers at the popular festivals held everywhere, sang at concerts and partied in large clubs. Not only for reasons of health precaution, such events are considered in much more detail in security concepts after the experiences made. Recurring attacks and potential troublemakers are to be recognised at the outset and prevented from doing their work.
For this purpose, the Cranger Kirmes, according to their own statements the largest event of its kind in North Rhine-Westphalia, not only relied on simple barriers and guards at the access points, but also on sophisticated technology. Video towers equipped with 360° cameras provided a perfect overview from 8-metre-high telescopic masts, helped to direct the flow of visitors, keep an eye on the perimeter and identify any incidents at an early stage. To be able to react even more flexibly, drones were also used. Their ability to rush to the scene of the incident at lightning speed, stream live and also provide documentation of evidence, convinced those responsible. The concept worked, everything was wonderfully relaxed and the handling showed that flying robotic systems can make events even safer.
Incidentally, the operators of Bundesliga stadiums are also examining the use of comparable technology, for example, to detect security gaps before and after events and to have autonomous systems take over thorough "checks" in the future.
Leipzig University Hospital designs the operating theatre of the future
OP-Roboter daVinci bekommt Konkurrenz aus Deutschland
One of the advantages of robotic systems is the absolute precision with which manipulators can be positioned and moved. Unlike a human being, the robot can act with an accuracy of a tenth of a millimetre and thus perform very microscopic movements. This ability is also used in modern German clinics. Several remote-controlled arms insert medical tools, but also cameras and light sources, centrally controlled, into the region to be operated on. The operator, an experienced surgeon, has an excellent view of everything thanks to the infinitely variable zoom, and can leave secondary tasks such as spreading the wound, dabbing, suctioning or holding in position to the fatigue-free robotic arms while he performs the decisive actions.
Surgical systems such as daVinci or Avatera enable efficient, minimally intensive and even hour-long procedures without the senior doctor having to worry about declining concentration and handling. In addition, thanks to the finely tuned movements, surgery can also be performed in critical areas, precisely where an incorrectly placed incision would have life-threatening consequences.
Medical research is constantly and rapidly developing. State-of-the-art clinics such as those at the University of Leipzig are a driving force behind this progress. In the ICCAS – Innovation Center Computer Assisted Surgery, physicians, engineers and computer scientists are involved in research, development and testing in order to work together on the operating theatre of the future. Digitisation, artificial intelligence and robotics go hand in hand for the benefit of patients.
CONTACT FOR PRESS & COMMUNICATION:
Michael Engel | m.engel@security-robotics.de
Landsberger Allee 366, 12681 Berlin
Telefon: +49 341 2569 3369