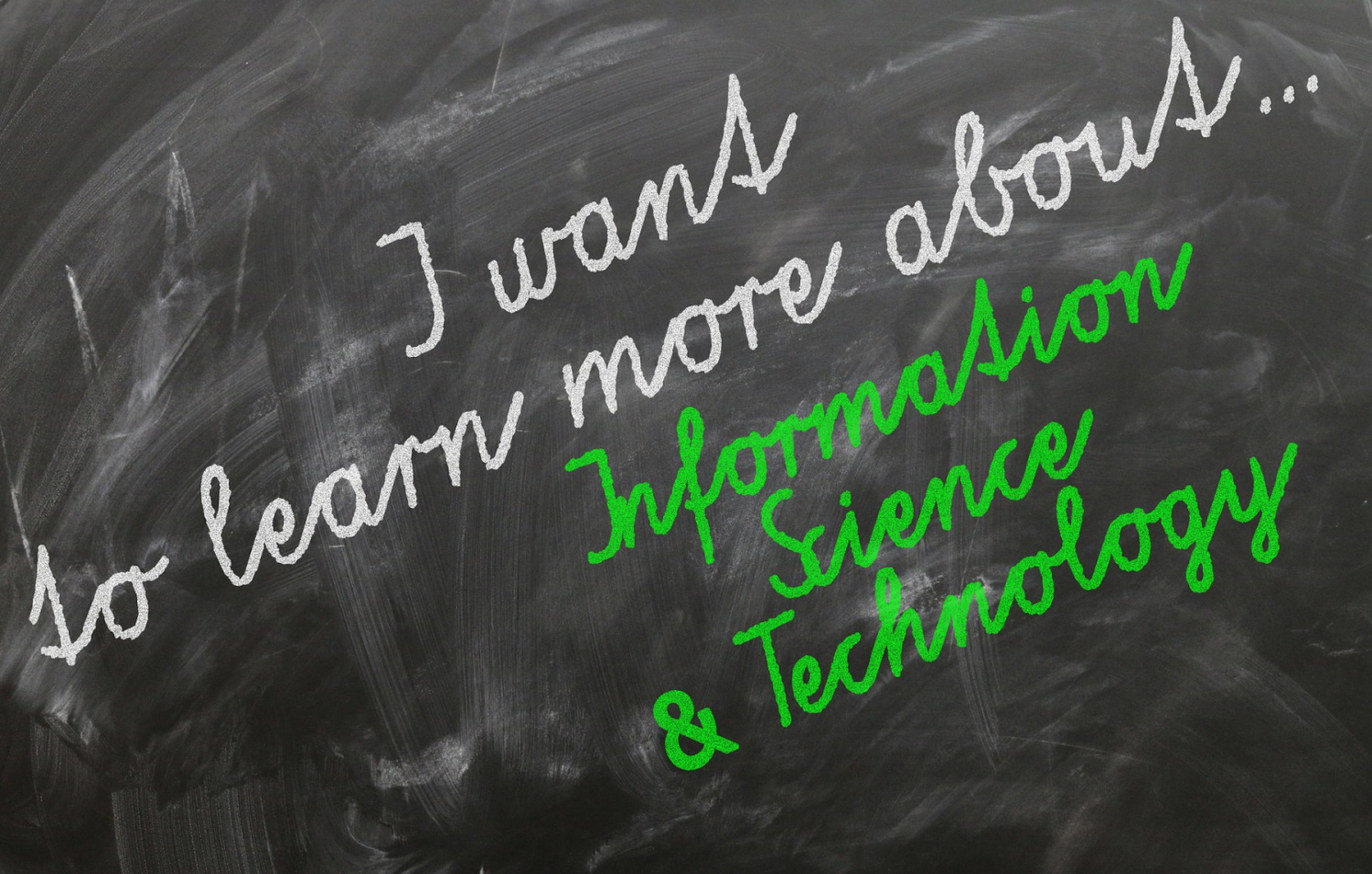 If you look at the curricula of today's high school and grammar school students, it is striking that the topics of artificial intelligence, digitalisation and robotics are hardly given any attention. It doesn't matter which federal state is chosen, because despite different educational approaches, not enough space is given to the technologies of the future. Worse still, a growing number of pupils are not up to the educational demands of the digitalised world of work – as things stand today.
What are the causes?
Our education system is structured in stages. Typically, adolescents go through the following steps:
Kindergarten/Preschool >> Primary School >> Secondary School/Gymnasium >> Vocational Training/Study >> Working Life.
In each institution, the respective prerequisites for a smooth transition from one to the next are to be created. Ideally, there should be coordination among the institutions so that the children are taught all the necessary skills and know what to expect next. To implement a consistent educational concept, the institutions must talk to each other and also look at the time after the school years. After all, it is about empowering young people to live independently, to become an active member of society and to be able to meet the demands of the future.
Is enough being done for this?
PISA study, the barometer of school educational attainment?
The OECD's PISA studies, which are usually published every three years, provide a cross-section of the world's educational attainment levels – a cross-section that is also recognised by experts. And if these data are consulted as a reference for the success of school concepts, their glaring weaknesses come to light, especially in the relevant sciences, even in mathematics and writing/reading. The level of competency is continuously decreasing, with fewer high-achieving pupils and more low-achieving pupils. This is all the more precarious because these studies are carried out with 15-year-olds, children who will soon move on to the final stage of their education, i.e. high school graduation / vocational training / university studies, and then enter the labour market. Counteracting this and building urgently needed competencies through the proven methodology of challenge and support is crucial for the future economic situation of our country.
Robotics and AI as drivers of progress
The lower level of education is driving the shortage of skilled workers to unimagined heights and forcing us to establish a much stronger compensation through the use of innovations and technical solutions. At the same time, the demographic development is reducing the number of employable inhabitants, i.e. fewer and fewer employees have to do more and more. Here, too, it is imperative to leave necessary but repetitive / strenuous / dangerous or simply unhealthy tasks to robotic systems, which also work more efficiently and without errors in their specialised fields. How important it is for Germany, as a business location, to finally! The current crises in the world show how important it is for Germany to "step on the gas" and secure – permanently – a stable place among the leading industrial nations by focusing on innovation, network technologies, AI software and robotics. Globalised (forward) thinking is important, but the core, the brain of every innovation should, no, must lie in our own country, unaffected by the economic and political ups and downs of global fluctuations.
Germany 2030: Strong Education = Strong Economy?
We therefore need German visionaries, engineers, developers, integrators, scientifically educated people who have been able to base their knowledge in a harmonious system that respects the labour market and, this is a relevant point, come into contact with future technologies at an early stage, learn to understand them, integrate them as a matter of course into their life processes + working worlds and develop them creatively.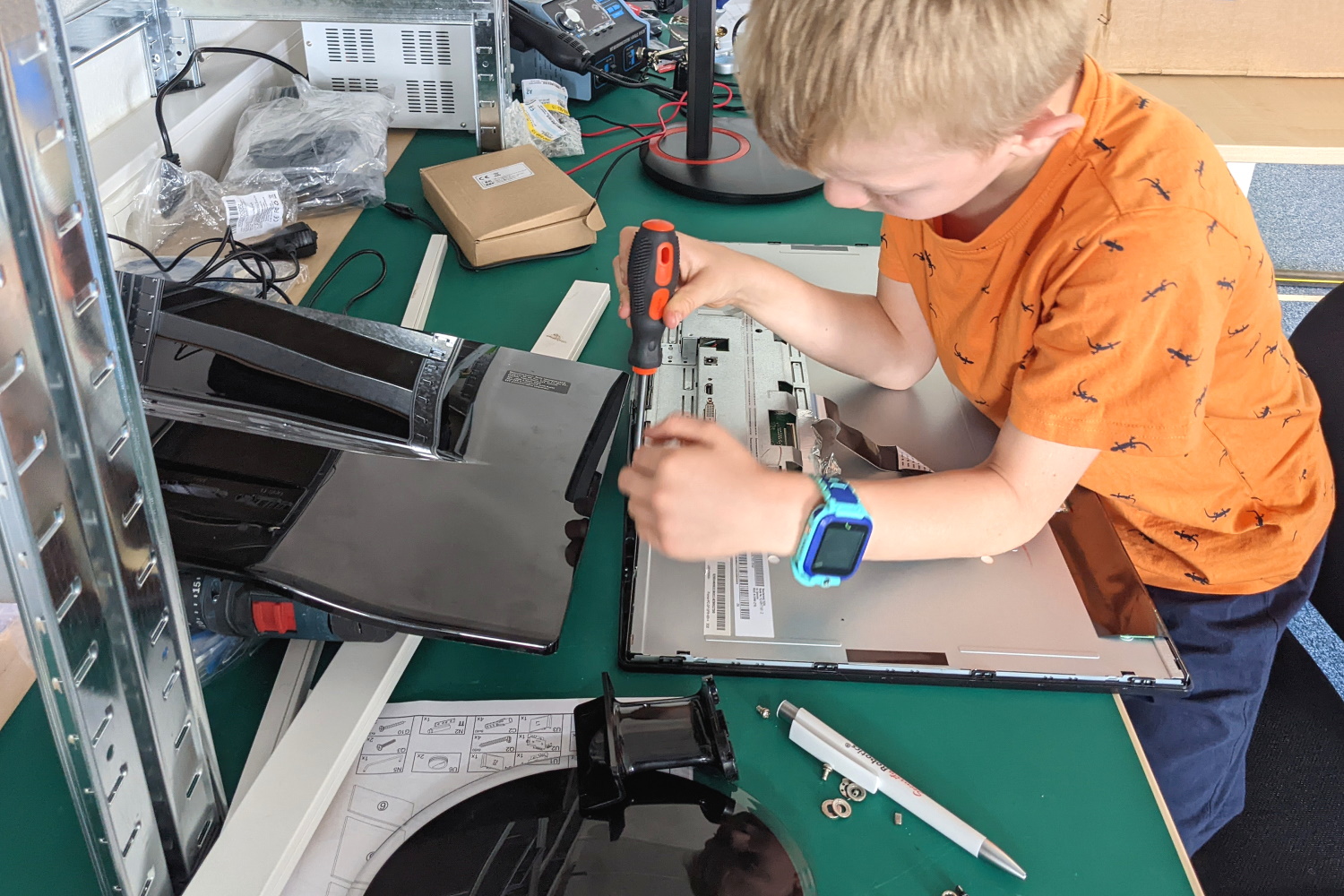 So let's hold on:
It is important that children and young people are already prepared in school for a working world with technologies such as robotics, AI and integral network systems. It cannot and must not be the task of companies to make up for the failings of the education system in costly adult training courses for their new employees. Or, even more precarious, not to find employees in their own country because the next generation a) knows nothing about the possibilities of these industries and b) simply does not meet the requirements for a problem-free education.
We therefore demand, no we expect, a rethink in education policy
A learning concept that is adapted with a sense of proportion and foresight, combining the established with the modern.
A stronger focus on and a greatly expanded quota of hours for STEM subjects and information about related occupational sectors, training, courses of study, etc.
The teaching of basic knowledge about technical innovations, not as a pure theoretical construct, but up close and personal and with the support of knowledge bearers and "pathfinders" of AI, robotics and software development.
Establishing and continuously shaping a high proportion of comprehensively trained and technically interested young people who not only achieve top scores in PISA studies, but who can + want to contribute successfully and self-actualisingly in their working lives to making the German economy the innovation leader in future technologies.
We are aware that it is not enough to pass the buck to the schools and wait until the perfect future employees are "delivered" to you on a silver platter, you have to do something yourself!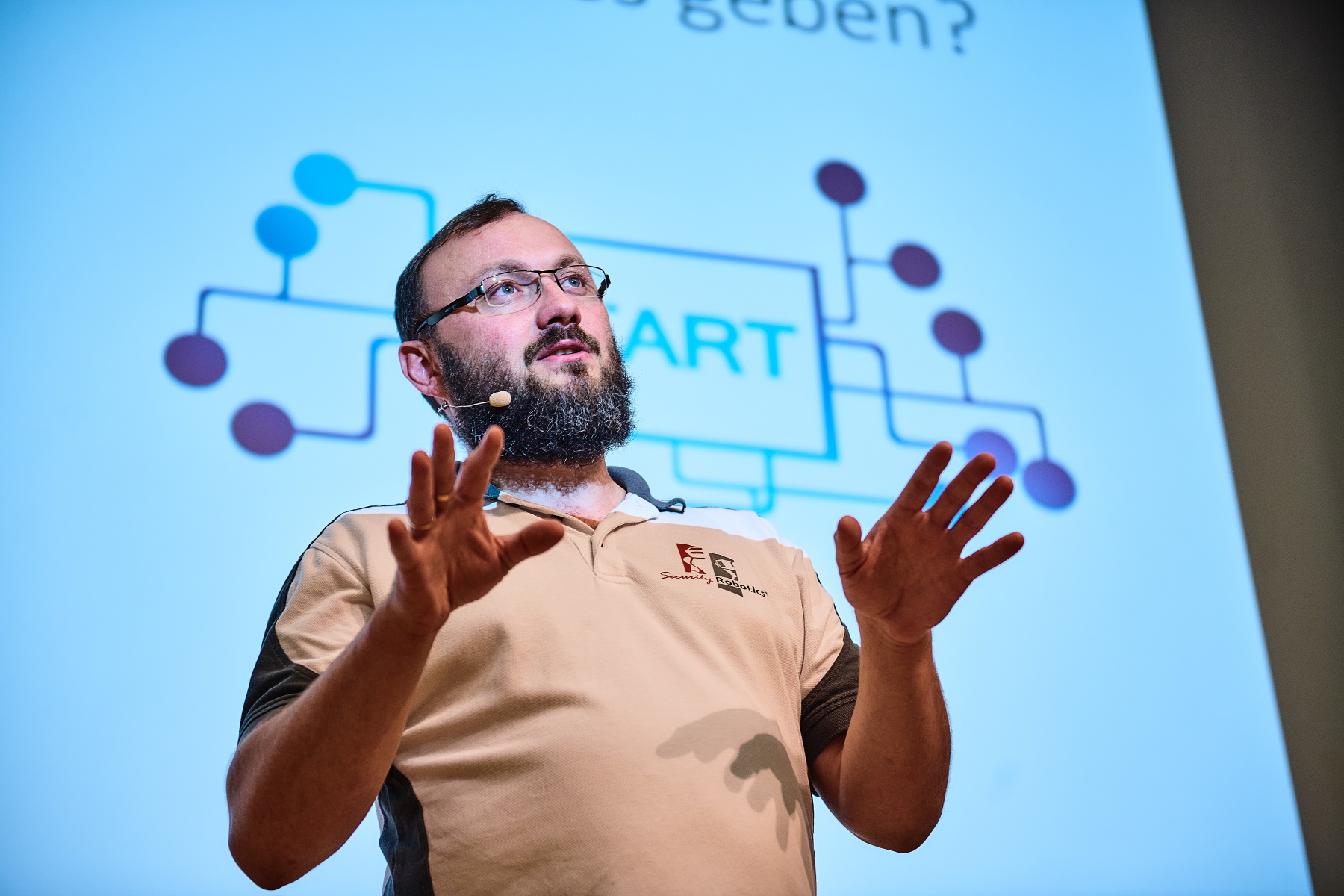 We are already getting involved, have established partnerships with schools and associations and are initiating projects with universities. Security Robotics is also strongly committed to trainees and adult (education). We train in our own academy or in cooperation with other educational institutes, provide information regularly at the Innovation Days and appear at events such as the BDSW's Training and Further Education Day. All training institutions should show this commitment, network and work together on a future-oriented education system.
The current KUKA Future Survey confirms: new technologies are THE opportunity for Germany as a business location.
The concrete need for digitalisation experts, robotics specialists, AI developers and integrators has long been there, and it is up to us together to satisfy it for current requirements and also in the future. One thing is clear: the future of all of us will be shaped in the way we are motivated + together: as educators, teachers, lecturers, researchers and, of course, users. So let's do the right thing!
CONTACT FOR PRESS & COMMUNICATION:
Michael Engel | m.engel@security-robotics.de
Landsberger Allee 366, 12681 Berlin
Telefon: +49 341 2569 3369