Walking robots: four legs and countless applications
All-terrain, ideal for small to medium-sized areas
Walking robots – impressively agile and flexible
Most walking robots are 4-legged models that move anatomically like a dog and are roughly the same size. This comparison is also apt in that these robots are similarly agile and cross-country, i.e. they can also climb stairs and cross obstacles.
Already highly efficient with on-board resources, the walking robots can be adapted to a wide variety of situations and scenarios, as required in the security, maintenance and facility management sectors, thanks to different payloads.
We intensively test the most promising models of the top international manufacturers and optimise them for specific customer requirements. Our team is always at the cutting edge when it comes to walking robots.We are currently using 2 models in order to be able to offer safety concepts in a technical and attractively priced manner: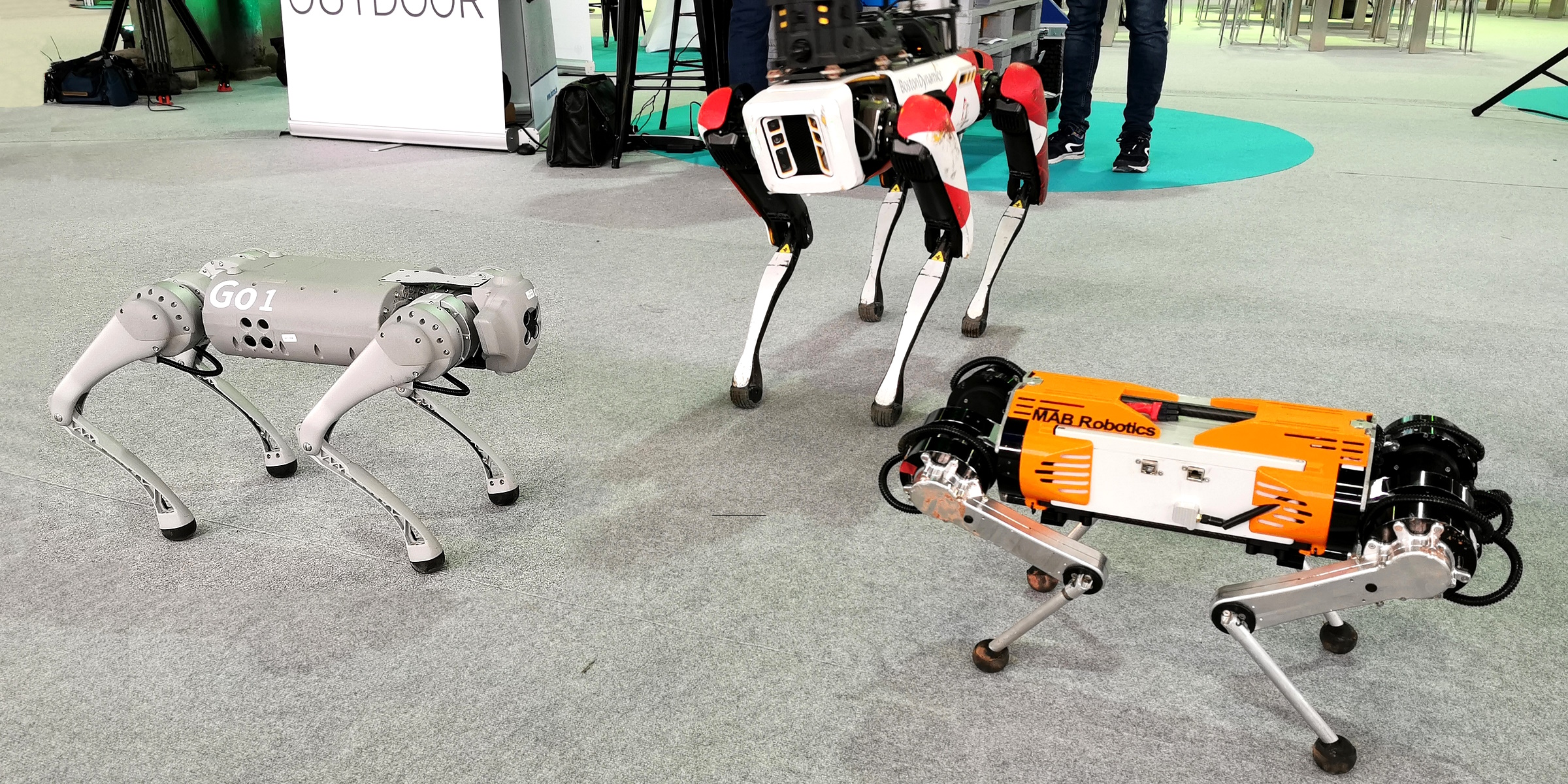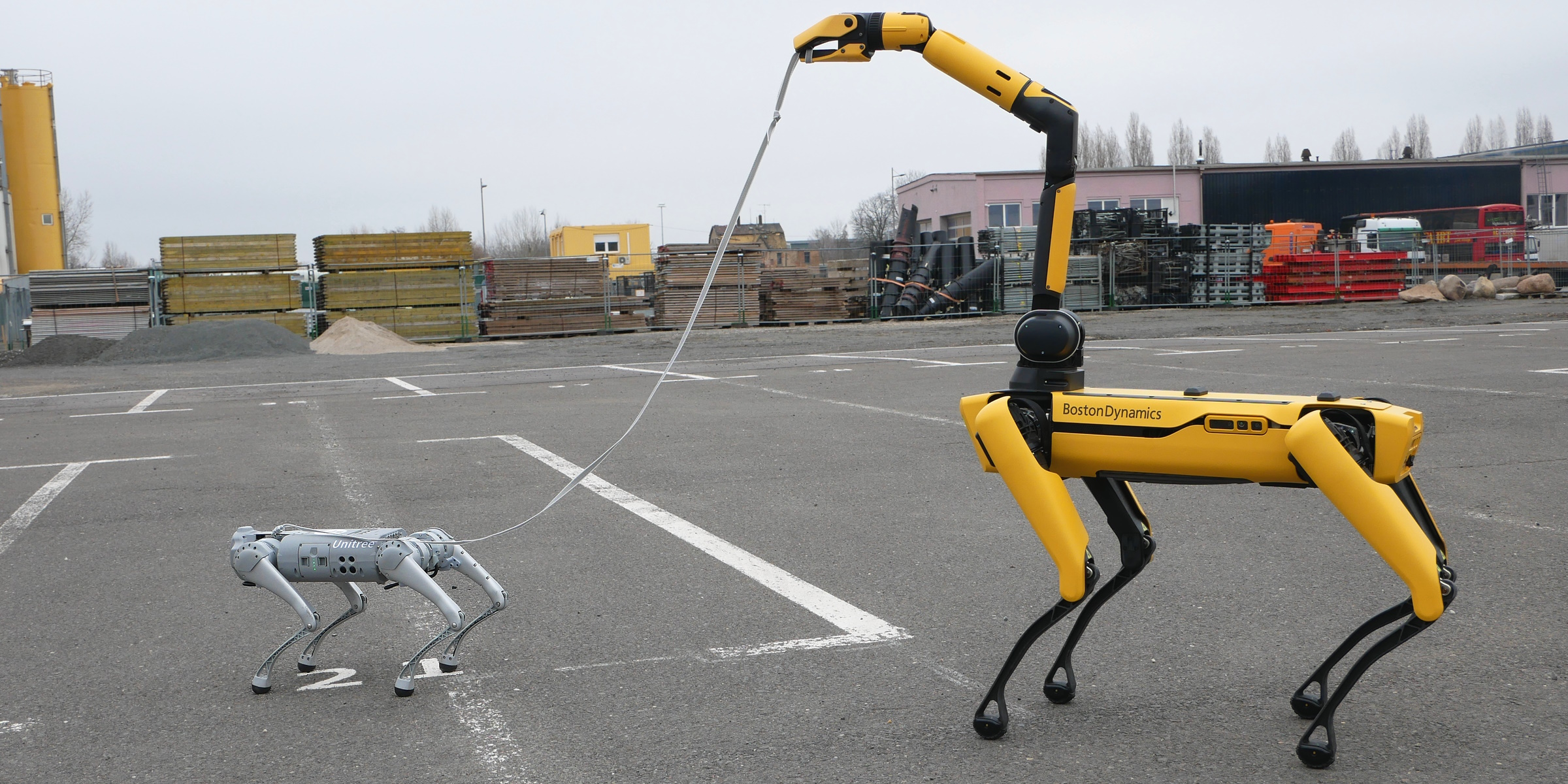 Customised service from Security Robotics
Installation / adjustment of various camera and hardware components
Connection to customer software
Connection / connection to the customer's control centre
Custom software programming
Integration of the robot on the object
24/7-Support for your Robots
Features of walking robots
All-terrain
Safe on the move, even on all surfaces, difficult terrain, up and down stairs.
Temperatureresist
Withstands extreme conditions and remains fully functional when used in high heat and freezing cold.
All seeing
On-board and payload cameras with high-resolution 360° panoramic view, zoom, night vision, object detection.
Resilient
Flexible mounting of sensors, cameras etc. with a maximum total load of 14 kg (Spot) / 4 kg (Go1).
Networked
Maintains a permanent connection to cemergency call and service control centres, as well as systems integrated into the network.
Autonomous
Acts autonomously & according to stored parameters on defined routes and recharges itself at stations (Spot only).
Attentive
Avoids collisions thanks to dynamic reaction to obstacles and has integrated impact protection.
Intelligent
AI-supported dynamic algorithms ensure optimised autonomous behaviour.