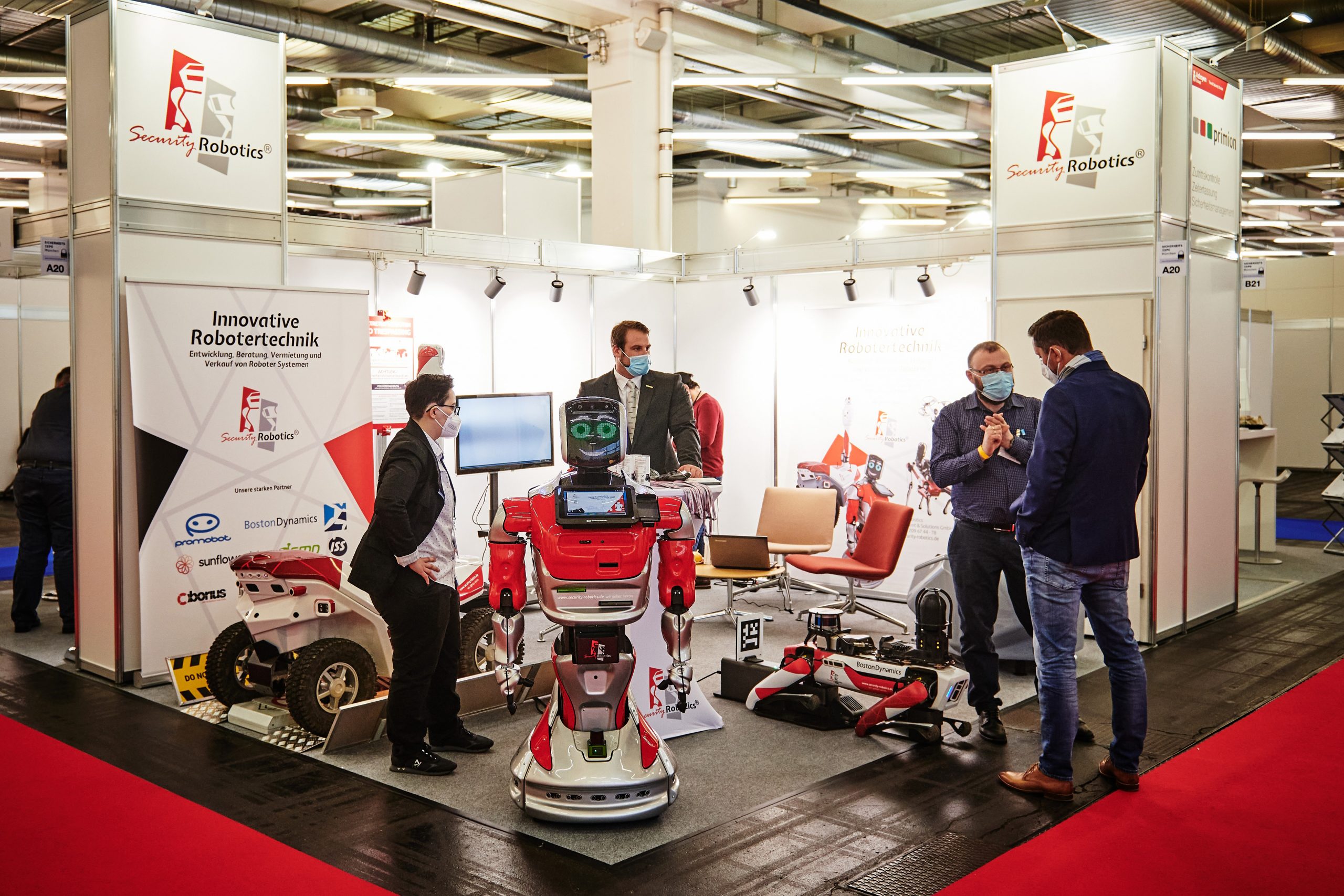 Security Robotalk:
AI and state-of-the-art robotics – Security Robotics comes to the Munich SecurityExpo
The Munich Security Expo is known for its role as an innovator. What is shown here is the industry standard a few years later at the latest. For this reason, the first German provider of robot-assisted security solutions – Security Robotics – is pleased to be exhibiting pioneering security technology at the Expo for the first time.
SecurityExpo will take place for the 18th time on 24 & 25 November 2021. Here, interested parties will learn how companies, private individuals and the public sector can effectively protect themselves against criminal attacks from inside and outside. Security Robotics sets new standards here with smart solutions for almost every area of application. The special feature: Where other providers only offer individual ready-made robot models, Security Robotics supplies a large number of robots from different manufacturers that are suitable for security services – and each one is programmed for the individual customer's requirements and can subsequently be purchased or leased.
The intelligent robots from Security Robotics are mostly used to protect industrial facilities, banks, clinics and transport companies. However, retailers and public authorities are also already asking for the use of the smart machines. Railway stations, airports and museums are also possible places of use – because wherever human work reaches its limits, for example due to fatigue or lack of resources, Security Robotics can usefully supplement, eliminate blind spots and literally expand the field of vision.
Security Robotics is looking forward to its first appearance at the Munich SecurityExpo. You can find a list of all exhibitors here. We look forward to your visit.
CONTACT FOR PRESS & COMMUNICATION:
Michael Engel | m.engel@security-robotics.de
Landsberger Allee 366, 12681 Berlin
Telefon: +49 341 2569 3369