The Security Robotics Innovation Days have become a permanent fixture in our own company and well-known companies also take part in the event every year full of curiosity. In September 2021, we got into conversation with Mr Schermann, CTO (Security) of Deutsche Bahn security, among others, and promptly set up a joint practical test.
In several runs, different test scenarios should check the suitability of the SPOT walking robot with regard to the special needs of DB Security. The perfect location for this was quickly determined in joint consultation with the DB Training, Learning & Consulting training centre in Delitzsch. Here, various scenarios can be simulated on several thousand square metres and DB Security employees can be trained in dealing with dangerous situations. The perfect place to put the latest robot technology to the test.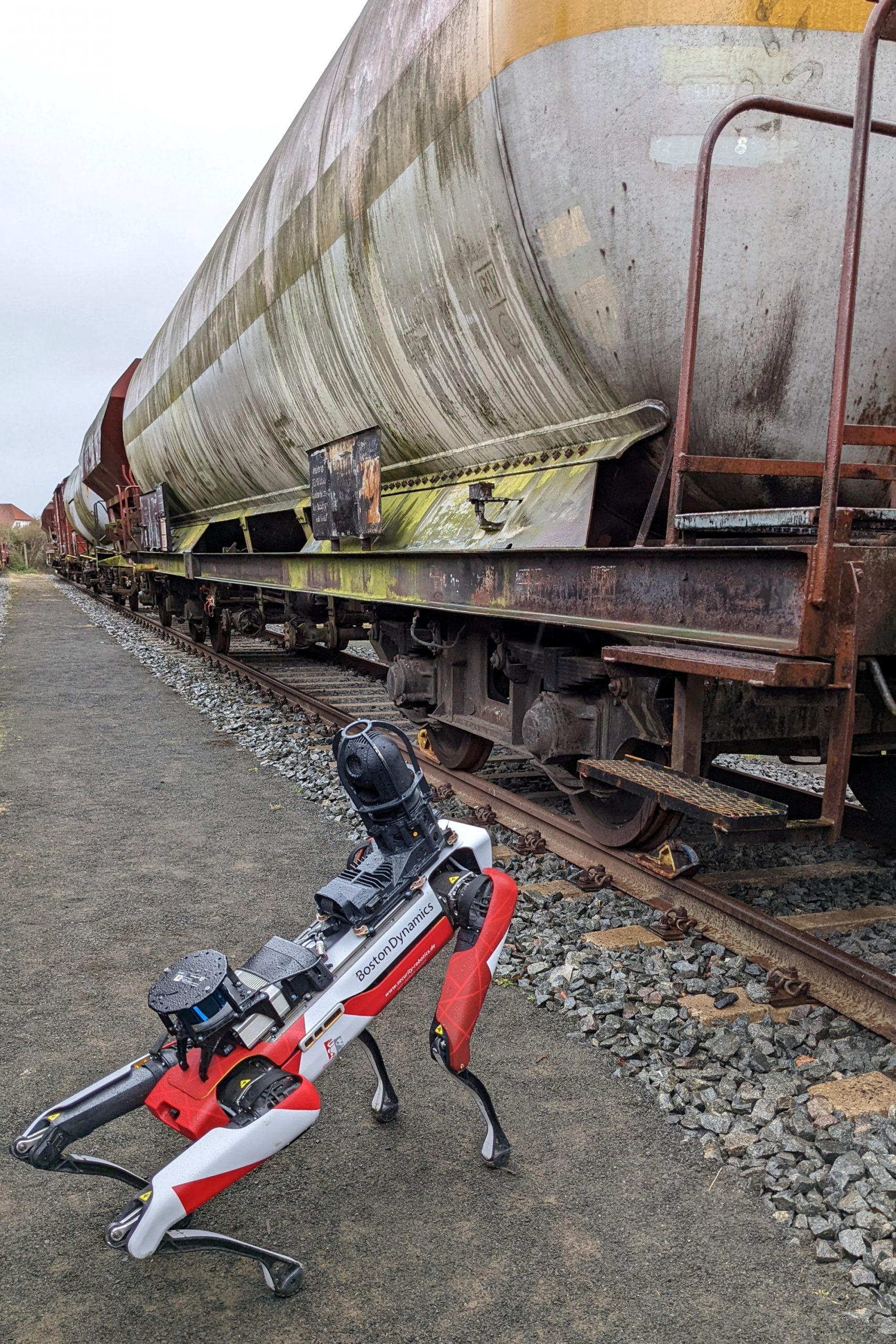 Allrounder searched! … and found?
Extensive, cluttered facilities such as freight hubs, marshalling yards, loading zones, workshops, etc., by their very nature, pose great challenges to any human security team. It is too easy for something or someone to go undetected amidst the buildings, locomotives and parked wagons, plus it often takes a large number of trained personnel to deal with further problems at night and in bad weather.
Thanks to a multitude of cameras and sensors, night vision capability, infrared optics and the ability to travel easily in confined areas, between or under wagons, and up and down stairs, Spot is the ideal choice for a robotic approach to security. So much for the theory. Now it was time to put the value and capability of the very flexible model to the test in practical on-site use.
Masters complex tasks – SPOT
by

 BostonDynamics
A first visit took place on 17 January, we and especially Spot toured the site. Criss-cross we went over tracks, rails, sleepers, ballast, grass and concrete surfaces, all during a short rain shower and in unpleasant single-digit temperatures. Weather in which you wouldn't want to send an experienced security guard out on patrol.
Security robots are hardly affected by these restrictions and so Spot not only mastered the parkour with flying colours, but also gave Mr. Marcus Schermann and Mr. Uwe Kluge, the "hosts" at the Delitzscher Training Centre, an idea of the multitude of possible applications. In further meetings, we will develop a meaningful proof of concept and thus conclusively prove the feasibility of the application.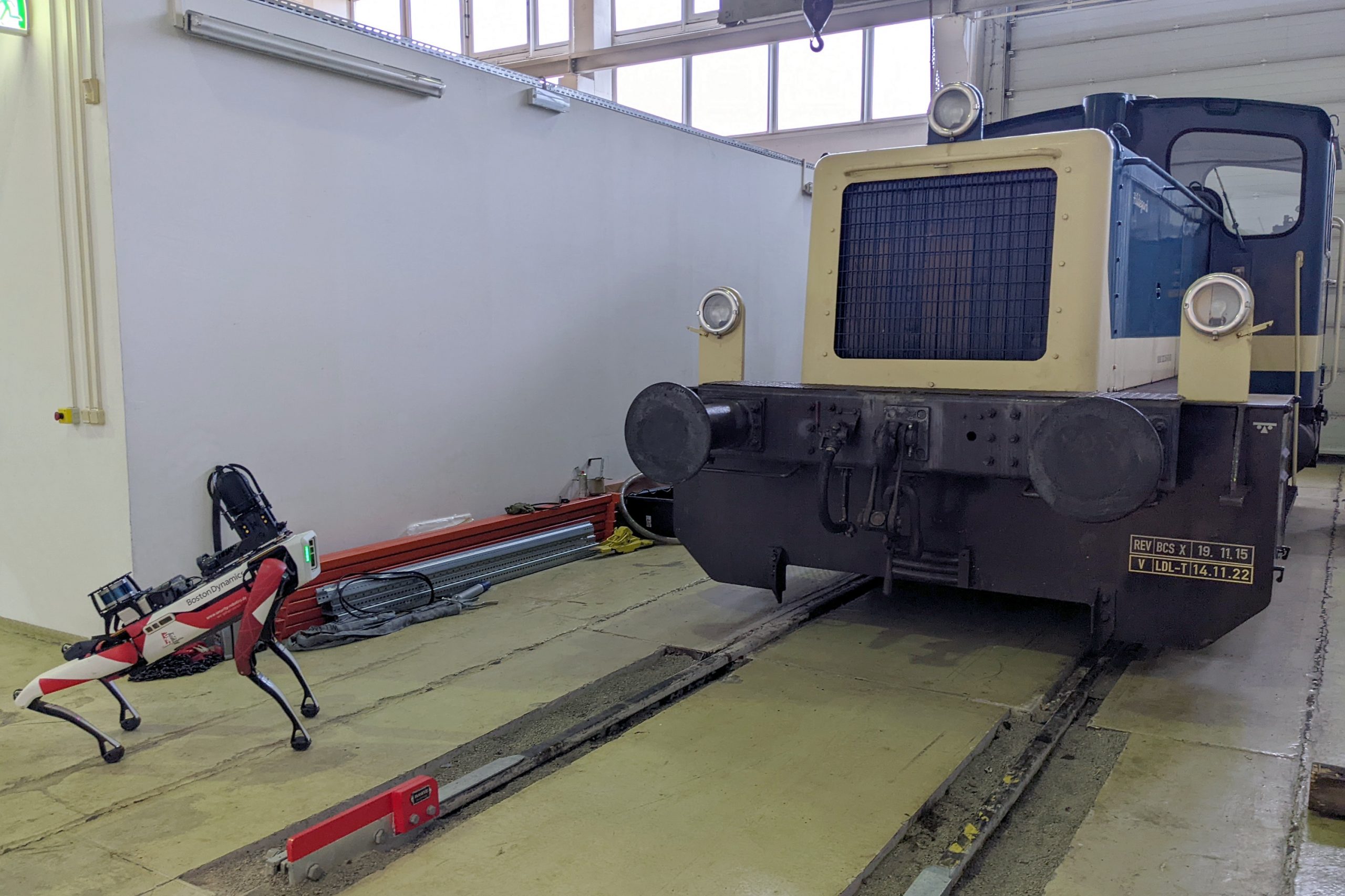 SPOTlight for an encounter of the technical kind
At the end of the visit, there was a special highlight. Hildegard, a massive "old" V-locomotive, and Spot, our ultra-modern safety robot, sniffed each other out, both synonymous with the cutting-edge technology of their respective times.
CONTACT FOR PRESS & COMMUNICATION:
Michael Engel | m.engel@security-robotics.de
Landsberger Allee 366, 12681 Berlin
Telefon: +49 341 2569 3369