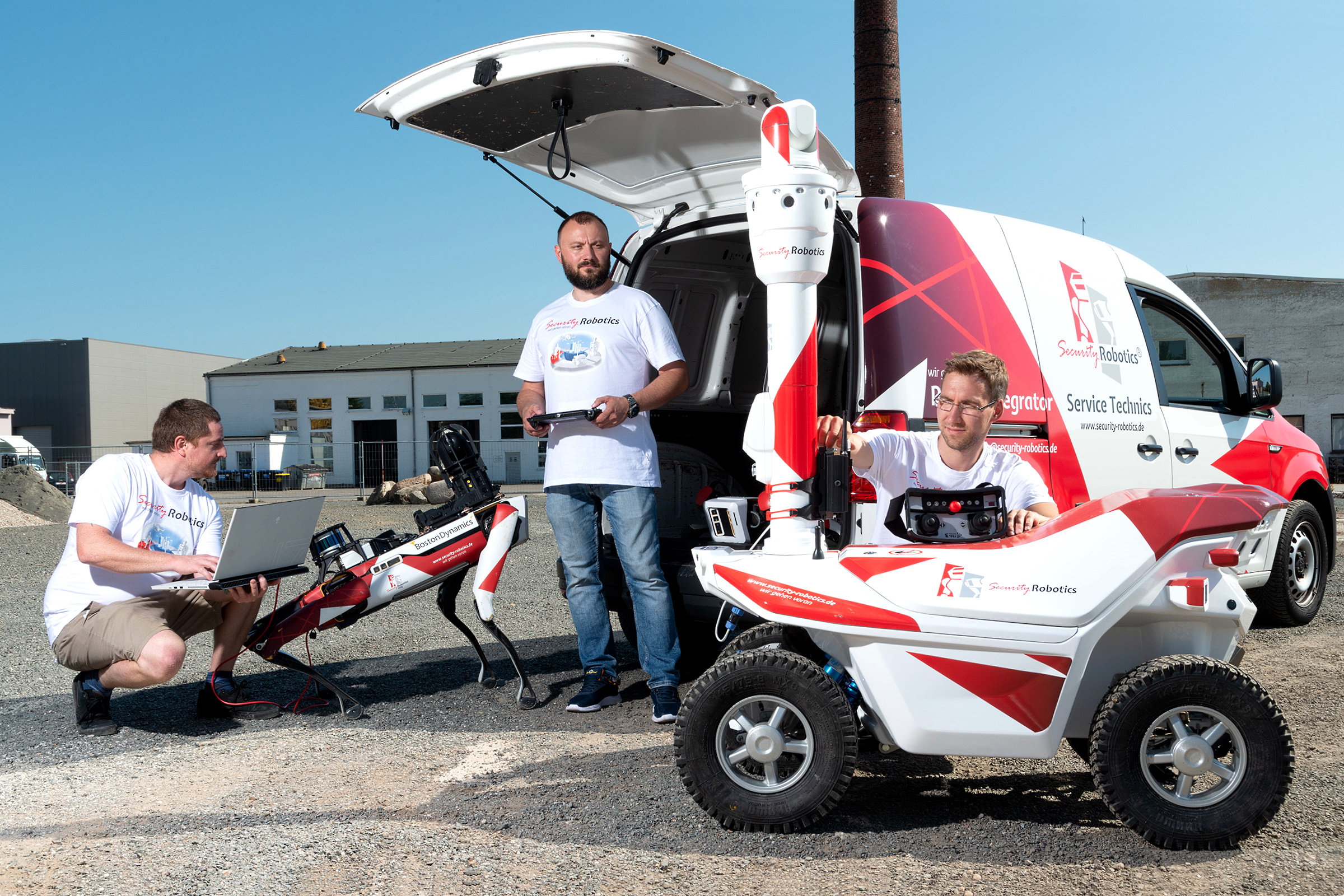 "The whole is greater than the sum of its parts." Aristotle once said, summing up in one sentence what today would be simplified as "Together we are strong".
For it is only through the interaction of different partners and the right selection of hardware and software solutions that this quote can be brought to life. It is not the number of participants and components that is decisive, but rather their integration possibilities. The companies with which one builds up cooperations and how far-sightedly one pays attention to the interaction is decisive for (further) development and sustainable success on the market.
Security Robotics offers its customers a wide range of powerful robots that perform their tasks autonomously and are constantly learning thanks to AI. Networked with each other and integrated into a modern concept, they can play out their strengths particularly well and raise the issue of security to a new level of quality. So while Spot, Argus, Beehive, Promobot serve as seeing, hearing and sensing "feelers" of the network, a control centre (NSL) represents its hub. This is where all the information comes together, cameras are controlled, their images are evaluated, alarms are verified and, if necessary, other robots are set in motion.
Suffering centre or executive centre
Supervised by experienced security staff, the control centre can perfectly exploit the respective strengths of each networked component:
Perimeter sensors, access control systems and permanently installed cameras monitor neuralgic points of the site without interference or fatigue.
Mobile robot systems patrol highly attentively along defined routes and serve as fast + all-terrain reaction means in case of incidents.
Intelligent control centre software such as LISA supports all common transmission systems, is highly flexible and allows a multitude of error-free automations.
Competent experts, relieved of routine tasks, work in a more concentrated manner and use their human expertise to evaluate messages, make decisions and trigger reactions.
Walking together with intellect and passion
We pay attention to 3 important factors when selecting our partners. Firstly, their products must comply with current standards, be mature and be subject to dynamic further development. The second factor is flexibility, because only scalable systems allow us to fully satisfy every customer and every project. And finally, we expect the companies cooperating with us to be filled with the same passion as we are, to want to achieve MORE together and to attach great importance to PARTNERSHIP.
With Dr. Pfau Fernwirktechnik, the specialist for innovative control centre software, we have such a strong competitor and future partner at hand to intelligently integrate all current and future Security Robotics solutions into control centres.
Reach out to us too and let us be strong together.
CONTACT FOR PRESS & COMMUNICATION:
Michael Engel | m.engel@security-robotics.de
Landsberger Allee 366, 12681 Berlin
Telefon: +49 341 2569 3369