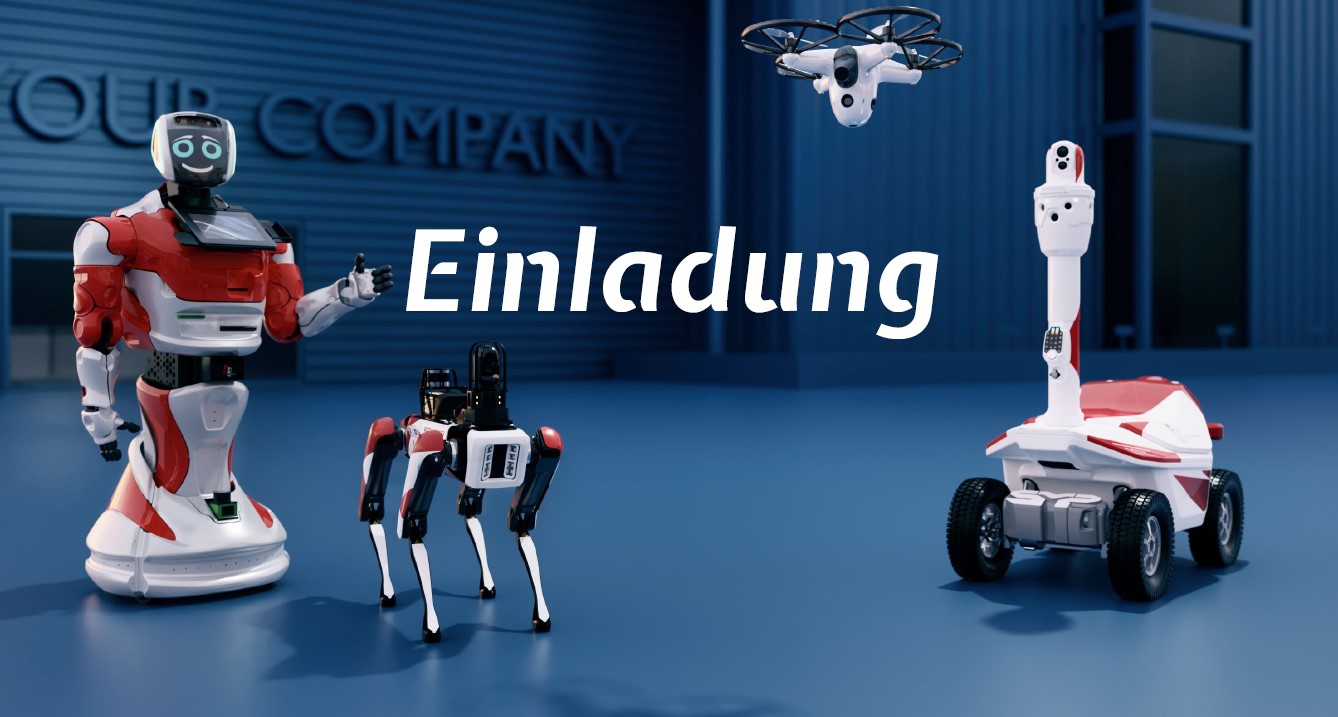 The Innovation Days – Summer 2023 are all about digital networking of safety technology. We will present the complete range of our proven robotic walking, cycling, flying and communication robots and demonstrate live how they interact with each other and with other IoT components and actuators.
Anyone who continues to focus on quality, sustainability and cost efficiency for the future must think holistically about safety and service concepts and understand how digitalisation and human-to-machine communication work.
A combination of innovative robotics, state-of-the-art sensor technology and highly qualified personnel is THE solution for today's complex security requirements.
Strong technology partnerships, the expansion of our portfolio and, last but not least, the smart integration of advanced developments such as the Nucron – IoT Injector and the G-Fences 2400 sensor, enable us to offer even more comprehensive and customised security solutions and are of course part of the live event.
Would you like to keep your finger on the pulse and experience the future of security at our live event?
Then don't hesitate any longer and plan your visit today:
When?                 27-29 June 2023
Where?               Security Robotics, Mühlweg 44, 04319 Leipzig, Germany
We look forward to seeing you!
An invitation with all information and important details is available as a PDF download.