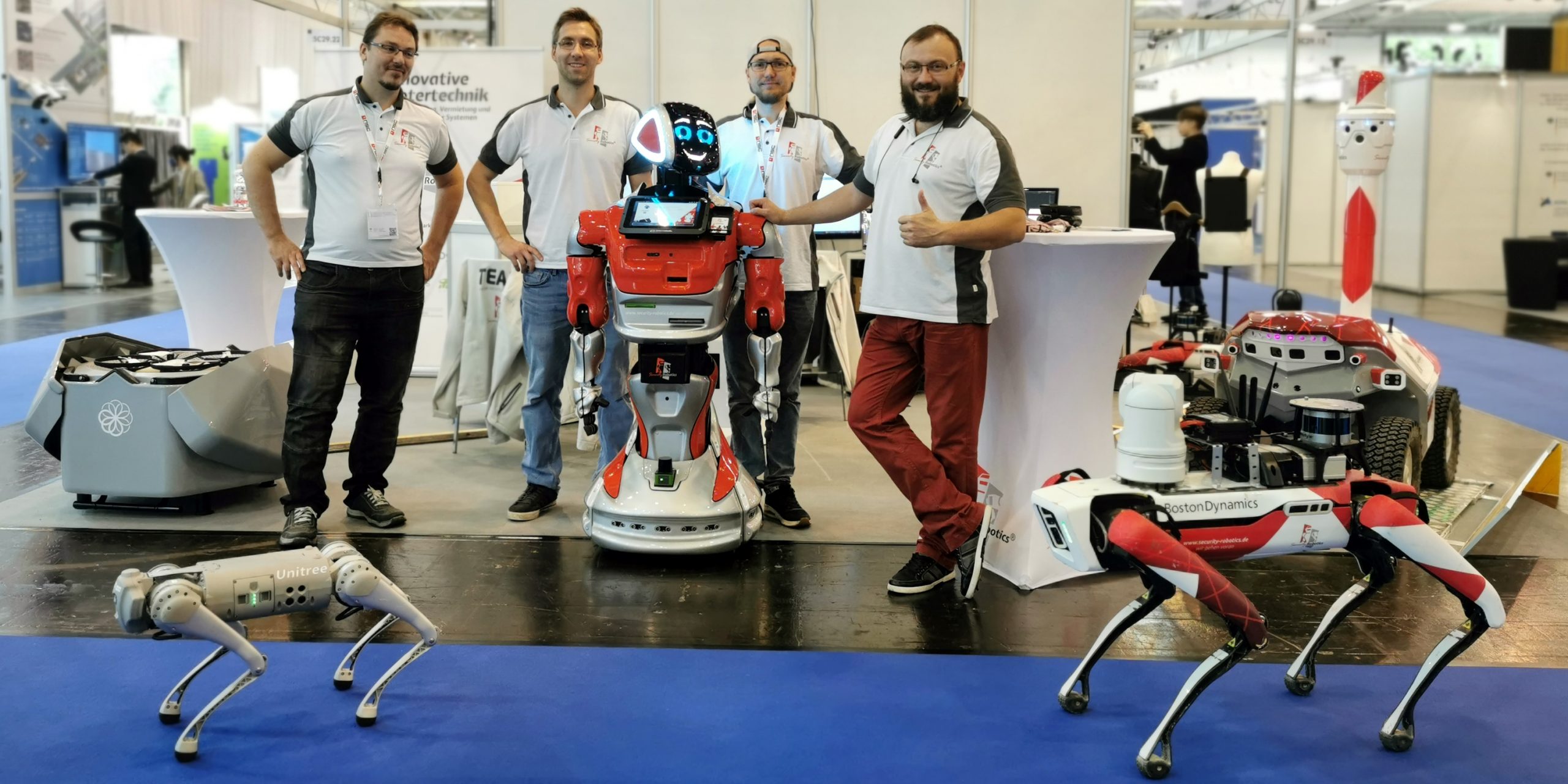 "The only true praise is that which someone else gives you."
So when your own ideas and innovations are seen and recognised by a professional institution like DEKRA, it's a reason to be proud. We are pleased to have been included in the circle of nominees for our first participation and to have an official award adorning our wall from now on. But enough cheering, what is the DEKRA Award all about?
As every year, the aim is to honour companies that have developed "outstanding concepts, initiatives, innovative products and services that serve as role models and help to improve safety".
With this statement in mind, we set to work in August and presented our extensive thoughts on the topic of "Digital transformation in the areas of safety, inspection and services" with a focus on the use of integrated robotic systems.
We reported on our basic idea of using AI-supported and interconnected autonomous robots to solve a multitude of future challenges efficiently and sustainably. We described the market situation, which is determined by a growing shortage of personnel and simultaneously increasing project requirements. We clearly illustrated the current limited conditions for security personnel, who are not adequately supported by technology. We presented the flexible possibilities of autonomous security robots and how the parallel use of these and the connection with existing technology creates added value with new functionalities. We talked about the quality-enhancing effects and easy integration, about proof of concepts and technology partnerships, and finally about the effectiveness of our solutions.
Thinking sustainably and environmentally, having systems in the portfolio that can be used across industries, freeing people from dangerous and monotonous tasks that "erode" the spirit, and thinking economically, cost-efficiently and future-proof is a key feature of our company's "we go first" mentality.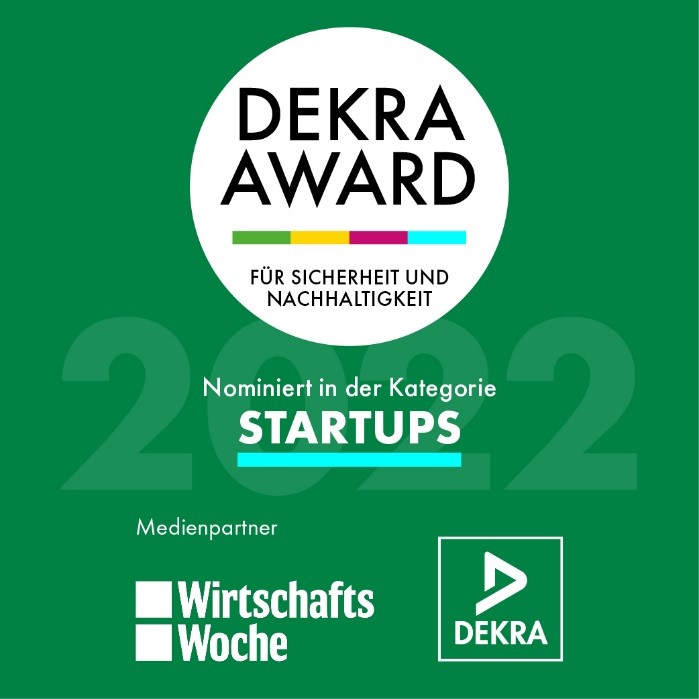 And the reward for all the effort? The official nomination for the
STARTUPS category
and the knowledge that we are on the right path, a path that promises success. Even if it wasn't enough for the winner's podium this time, we are still satisfied to find ourselves in an illustrious round of clever minds and interesting start-ups that are developing their very own outstanding innovations to product and market maturity and are helping to make the world a little safer, bit by bit.
CONTACT FOR PRESS & COMMUNICATION:
Michael Engel | m.engel@security-robotics.de
Landsberger Allee 366, 12681 Berlin
Telefon: +49 341 2569 3369