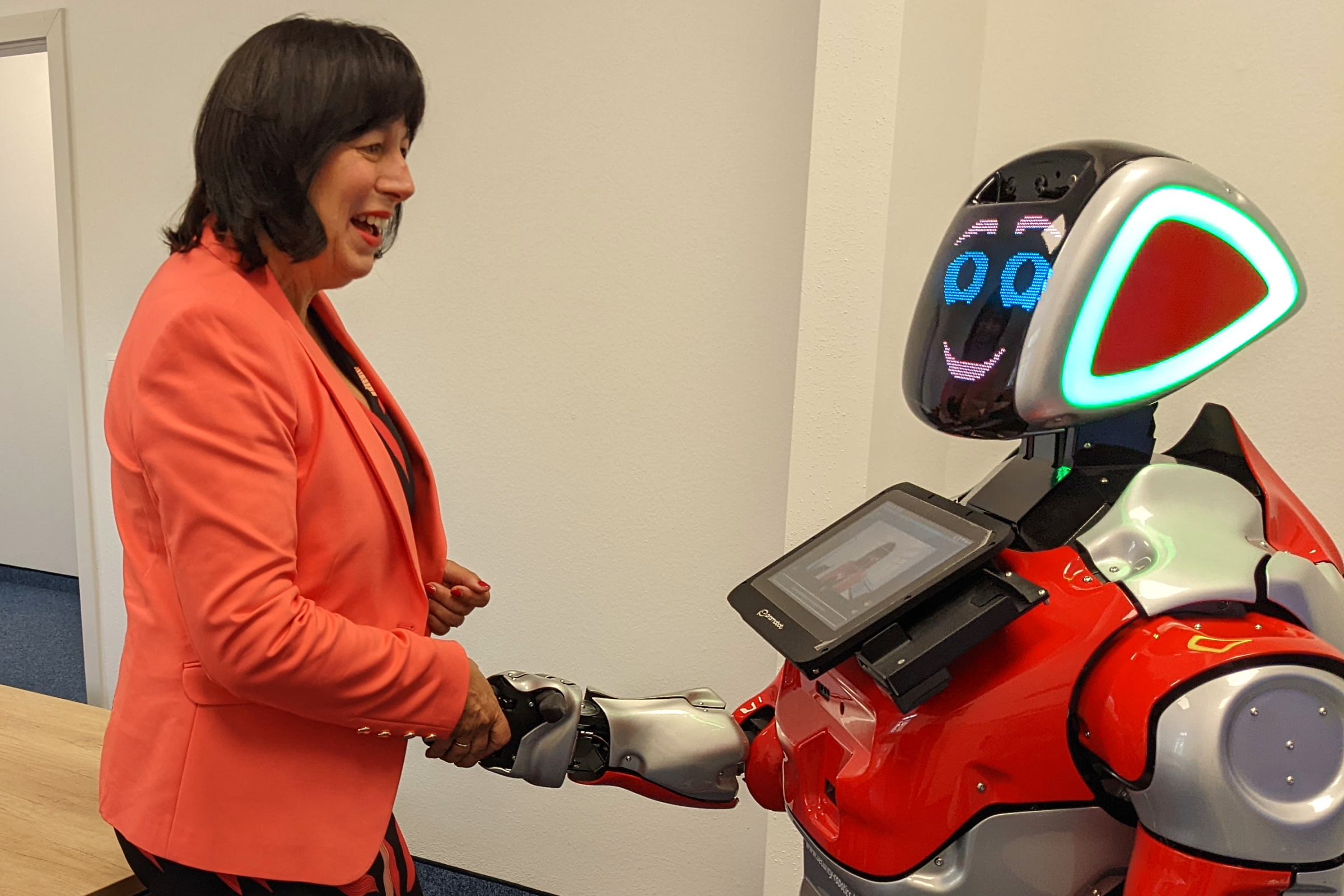 To help shape the digital future, you first have to understand it. And especially when it comes to topics such as AI, robotics and smart security systems, nothing is more enlightening than entering into an intensive discourse with inventors, innovators and precisely those people for whom the future has long been part of everyday life. Many political decision-makers, who put their conviction and voice on the line on the above topics, have long understood this and are therefore looking for a grassroots exchange with companies in the region. Last spring, we had our first meeting in Marion Walsmann's European office, and on 15 July 2022 she paid us a return visit.
Born in Erfurt, Marion Walsmann has been a strong voice of Central Germany since 2019 as a sovereign deputy president of the European Parliament and has always been personally committed to providing impetus for a modern Europe that promotes technology.
"In Europe, we need to focus on the essentials again and not get lost in the regulation of trivialities!"
While SPOT and Ms Walsmann are already "old" acquaintances, the meetings with Argus, Beehive and Promobot were premieres. Since it is not enough to just hear or see, we gave the legal expert and Vice-Chair of the Judiciary Committee the opportunity to get to know each and every robot active in the Security Robotics portfolio up close and, of course, to talk to our team in detail.
In the bidirectional exchange with the friendly receiving robot Promobot, during the test flight of Beehive or the "execution" of the robot "dog" Spot, it quickly became clear that AI robotics as a smart safety component is capable of many things and will represent an indispensable support and relief for human colleagues in the future even more than today.
This saves resources, time and money!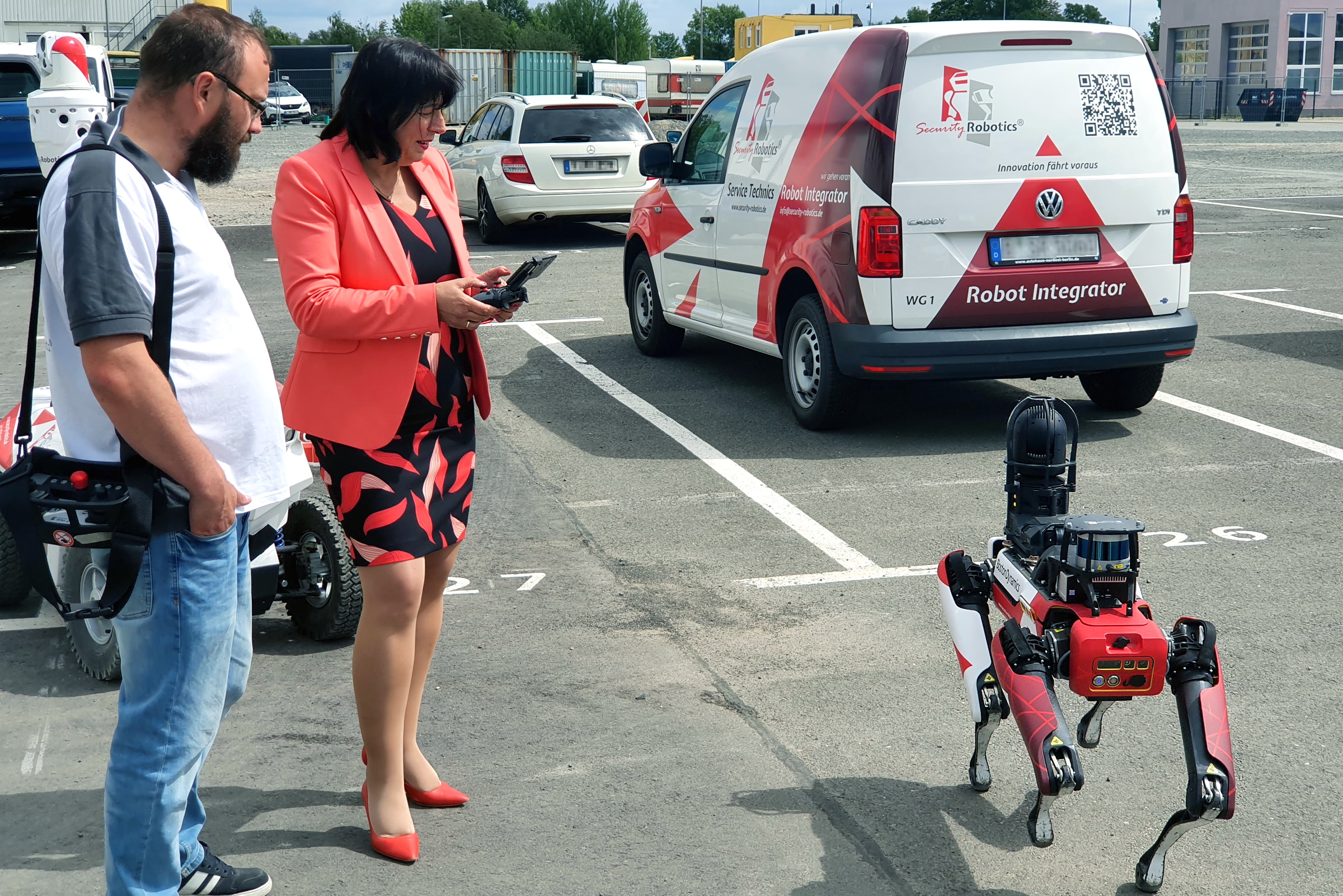 Robotics: Curiosity >> Fascination >> Enthusiasm
We experience this reaction again and again, whether at events such as the Innovation Days, on-site customer visits or at trade fairs, and Ms Walsmann was also quick to recognise the potential and opportunities of AI technologies such as those being developed at Security Robotics.
Just as it is the job of Europe's parliamentary representatives to decide what laws & regulations, but also how much support & funding smart innovations need, it is the job of knowledge providers like Security Robotics to provide the necessary understanding.
So let's support our political decision-makers like Marion Walsmann and together contribute to making Europe a bit smarter and stronger!
CONTACT FOR PRESS & COMMUNICATION:
Michael Engel | m.engel@security-robotics.de
Landsberger Allee 366, 12681 Berlin
Telefon: +49 341 2569 3369