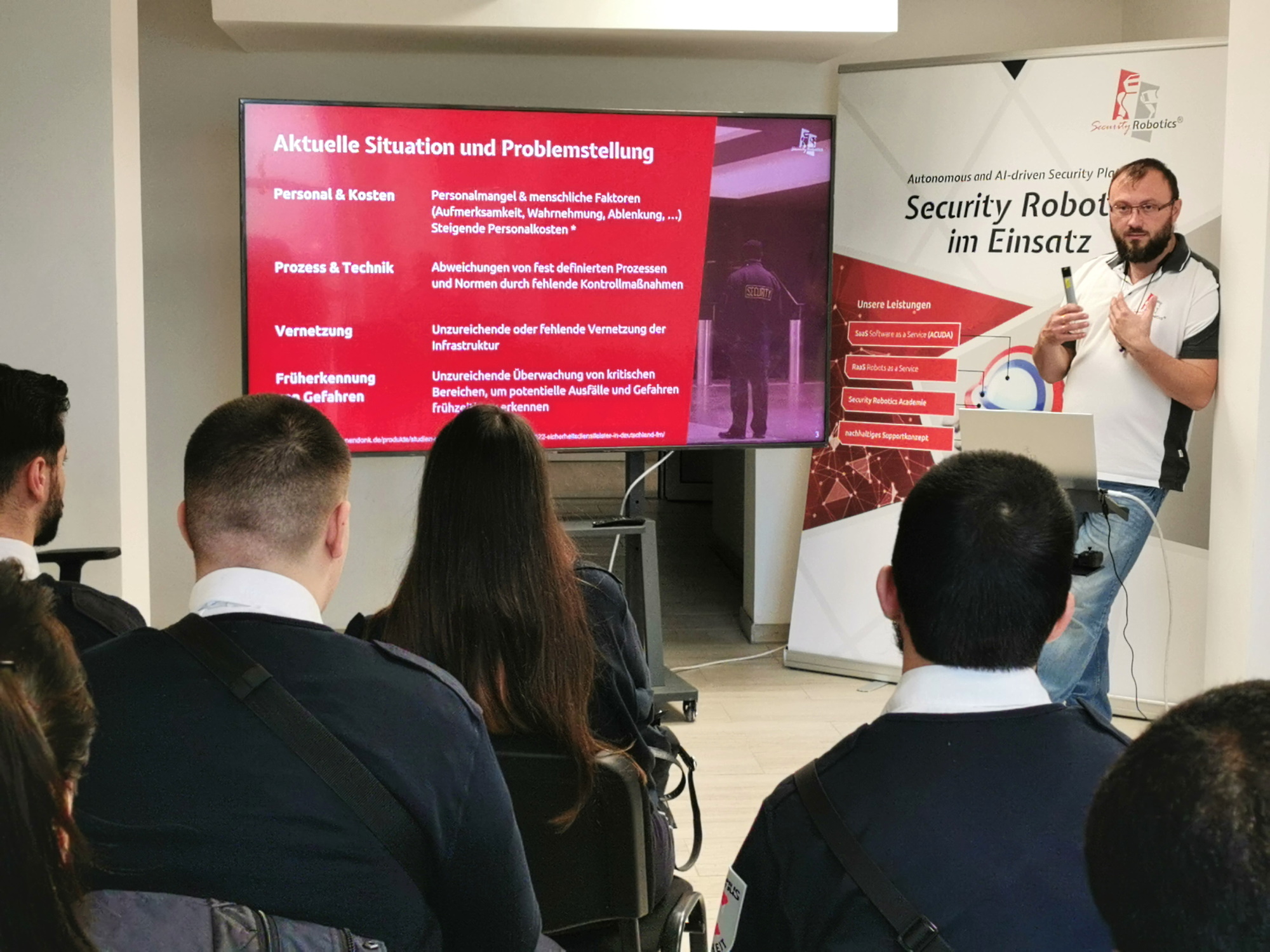 Our world is changing. And this does not only refer to the social, political and climatic conditions, no, also technologically everything seems to develop faster and faster. Ideas once dismissed as science fiction have long since become reality, and changes in the field of robotics are also progressing inexorably. Robotic systems have found their way into many areas of life, digitalisation and automation make everyday life easier. The manufacturing industry is one of the drivers of this change and operates more and more networked plants worldwide, full of efficiently acting robotic systems, up to complete production lines in which no human being is involved any more.
But in other sectors, although people seem to be aware of the problems of today, they do not seem to be aware of sensible approaches to solving them.
Lack of knowledge or will?
Today, we would like to highlight three of these areas, namely the security sector, facility management and the maintenance sector. In all three areas, which are nevertheless so different, it is basically a matter of guaranteeing a trouble-free operational process and, ideally, preventing both internal obstacles (personnel availability, technical defects) and external factors (delays, sabotage). Regardless of whether it is the "typical" security guard, cleaners, receptionists, service staff or maintenance technicians, it is always the human being who performs these tasks. Robots remain the exception…for now. Why is that?
Although they have long been accepted in many sectors, such as the manufacturing industry mentioned at the beginning of this article, their AI colleagues still meet with a lack of understanding in other sectors. People no longer feel secure in their own jobs, suspect that they will be replaced, that they will be useless. The issue of costs and a supposedly large time commitment also always play a role. Finally, many people shy away from change and cling to the existing simply out of ignorance. Concerns that those in charge can best counter by informing themselves about the possibilities of robotics and networked AI and thus also recognising potentials for your staff.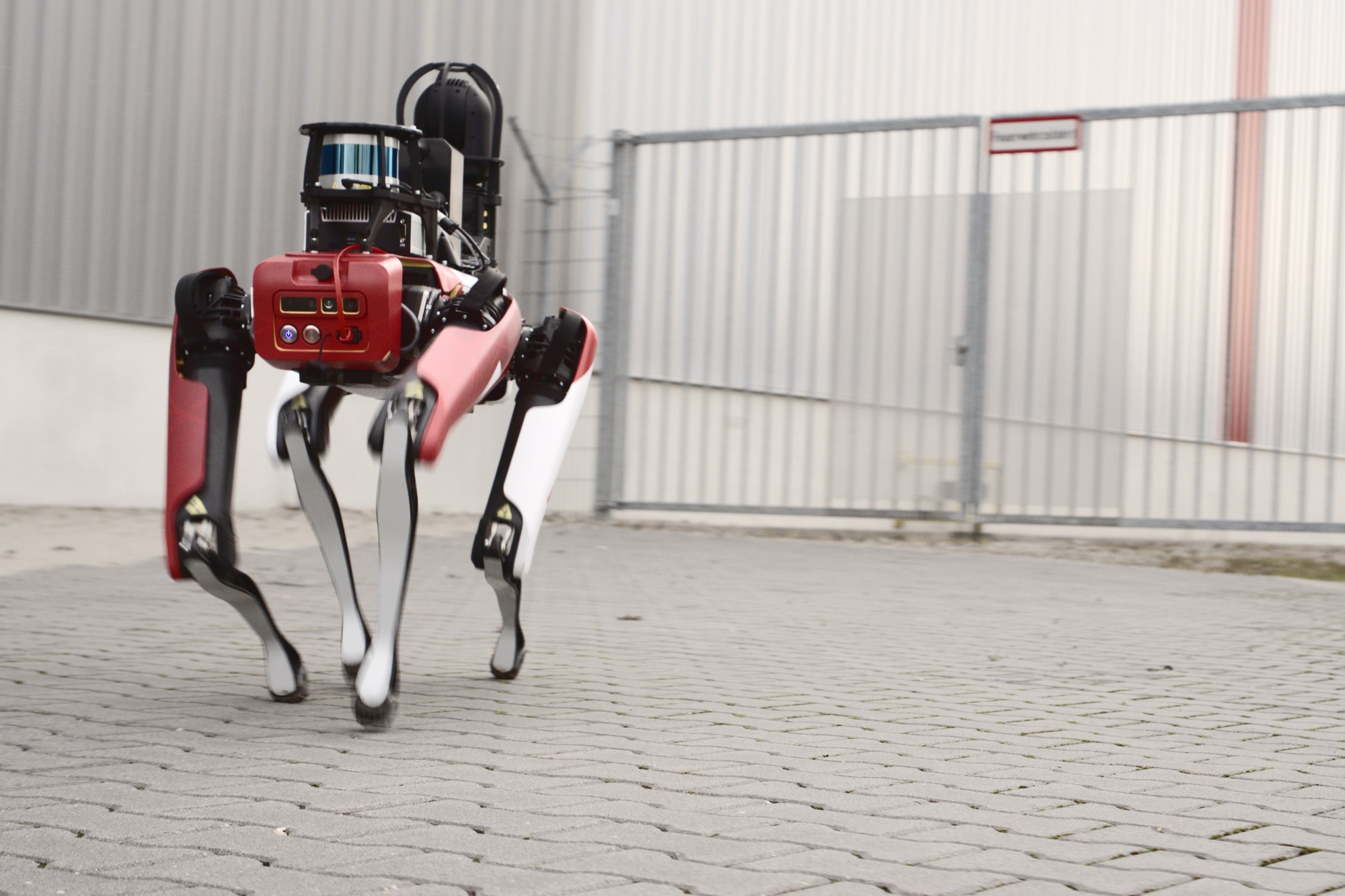 Why we must use AI robotics – to the point!
Simply put, robotic systems do more than a human in the same amount of time. Efficient, error-free, tireless, fully networked, equipped with more and more powerful senses, a robot can perform parallel tasks in its area of responsibility, react autonomously and – this is the point – relieve humans of repetitive, physically demanding and health-endangering tasks. Robots do not replace humans, but give them the space to use their particular strengths, such as empathy, experience, decision-making power, etc., in other important positions.
If one realises that the number of employed persons is expected to decline in the coming years and that there will be an increasing shortage of labour, even unskilled labour, it becomes clear that only service providers who are prepared to integrate robotic systems into their portfolio, e.g. for security patrols, maintenance rounds or automatic cleaning, will be able to meet increasing customer demands.
What does all this have to do with education?
We experience again and again how, as soon as the realisation has grown, suddenly the most diverse use cases open up, our discussion partners come up with ideas, always bring new application scenarios into the discussion, there is a real "aha" moment. Our goal is to convey such an understanding.
And because learning is a lifelong process, AI & robotics will play a role in every stage of life and for every position in professional life, we not only focus on the decision-makers, on experienced and experts, but also start in parallel at a younger age.
In the coming decades, schoolchildren, trainees and students will take a natural approach to the "new" technology and contribute enormously to its further development. Therefore, it is only logical to make exactly this generation fit for the challenges of the future. As a knowledge carrier, we follow our own slogan "We lead the way" and together with our partner, the renowned NBS, we appeared at the 5th Training and Further Education Day, organised by the BDSW as part of the Security Fair in Essen. Hundreds of trainees from all relevant security service providers listened intently to the presentations and got involved in the topic with many curious questions. Broad-based, established associations such as the BDSW offer their members the opportunity to provide very practical and uncomplicated support as a central knowledge mediator, for example through workshops or information roadshows.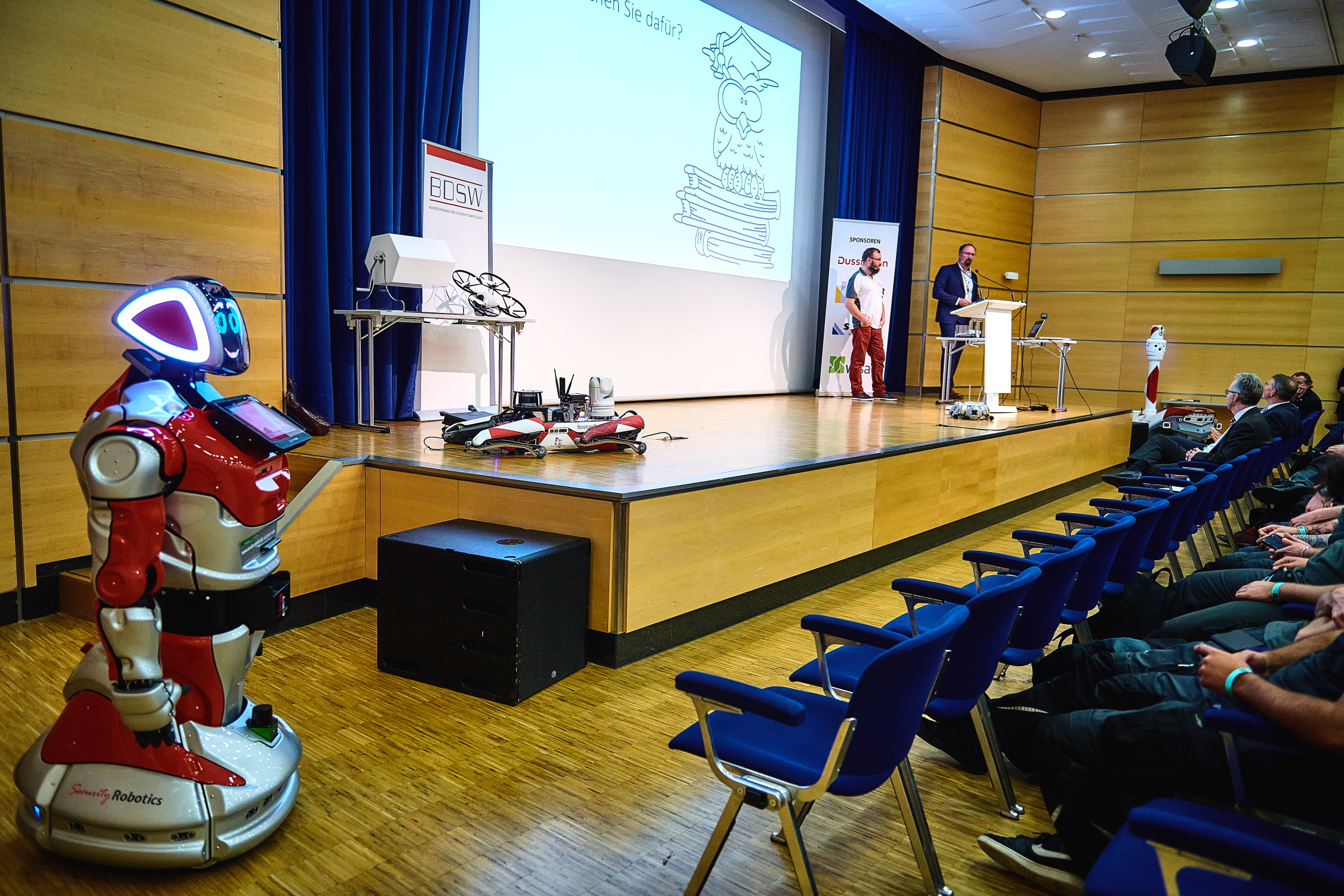 Get up close and personal with technology – robotics at first hand
But theoretical lectures alone are by no means enough; it's important to stimulate the mind, to encourage people to think and try things out. There is hardly any fear of contact at a young age, a fact that became apparent at the Youth Day, an event for apprentices, which we held at our Leipzig test site and showed our autonomous systems live. Those who wanted to were allowed to touch and control the running, driving and flying robots to get a feel for their potential AI colleagues.
The field of robotics is complex, exponentially growing and constantly changing. Technological evolution and revolution alternate and there are many different perspectives with which to approach the topic. Therefore, we are pleased to exchange ideas with experts who bring different perspectives, experiences and ideas to the topic of robotics. Dr. Andreas Karguth, who has been developing, researching, advising and publishing in the industry for more than 30 years, is such a highly valued discussion partner. In the future, we will work together to shed light on potential new fields of application and deepen the visual and haptic experience of robots.
We maintain close constructive partnerships with the Northern Business School from Hamburg, the vocational academies of Saxony, universities in the region and adult education centres. Whether it's lectures on "How robots will effectively support industry and the service sector in the future", joint training and study projects or coordinated course content, we always bring our expertise to bear and aim to empower people of all ages and workers from all sectors to understand and deal positively with robotics.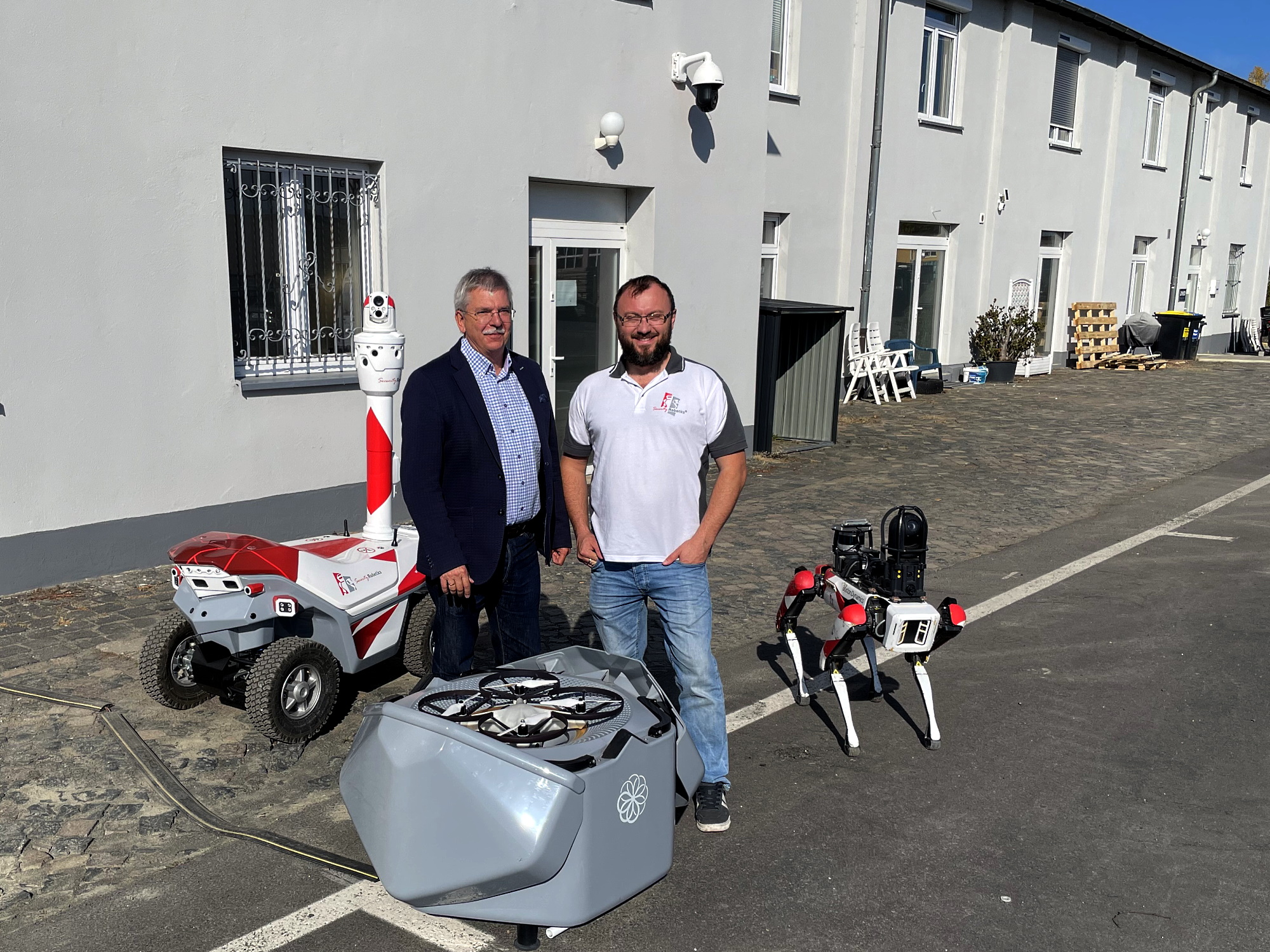 Many questions? All answers >> Security Robotics Academy
And finally, our goal with the Security Robotics Academy, which is currently being set up, is to train different target and better user groups of robotic systems in their understanding and daily handling at expert level. Planners are thus enabled to include the pros and cons of networked robotics in their considerations and to integrate them into customer projects in a target-oriented manner. We teach users how to deal smartly with their new colleagues for the benefit of both sides. Integrators gain the knowledge to adapt, integrate and network new systems and to define their tasks.
Be an active part of your robotic future
Now it is up to you, the reader of this article, to draw conclusions and check how pronounced your own knowledge of the opportunities and possibilities of AI and robotics for your business really is. Inform yourself, expand your knowledge and actively shape your future, "aha" moments guaranteed.
CONTACT FOR PRESS & COMMUNICATION:
Michael Engel | m.engel@security-robotics.de
Landsberger Allee 366, 12681 Berlin
Telefon: +49 341 2569 3369